Machines for Mold Manufacturers
Mold manufacturers are faced with the challenge of handling large workpieces that require deep hole drilling as well as machining with maximum precision. UNISIG's mold drilling and milling machines are specifically designed with market input to combine operations, reducing setup time and effort, increasing accuracy, and eliminating design restrictions of traditional machining centers.
Find machines for mold industry manufacturing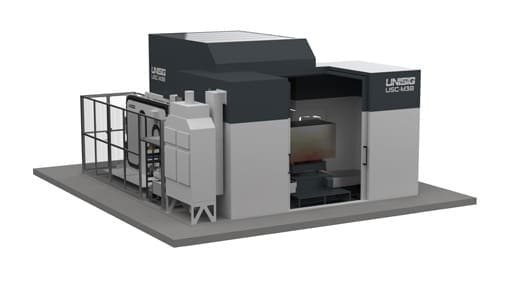 The USC-M series enables mold manufacturers to further improve their process by combining powerful milling and high-feed deep hole drilling with 5-axis positioning, automation, intuitive operation, to perform a range of operations in a single machine and setup.
Designed For:
Hole Diameters up to 50 mm [2.00 in]
Block Workpieces
Mold industry
Additional Mold Manufacturing Resources