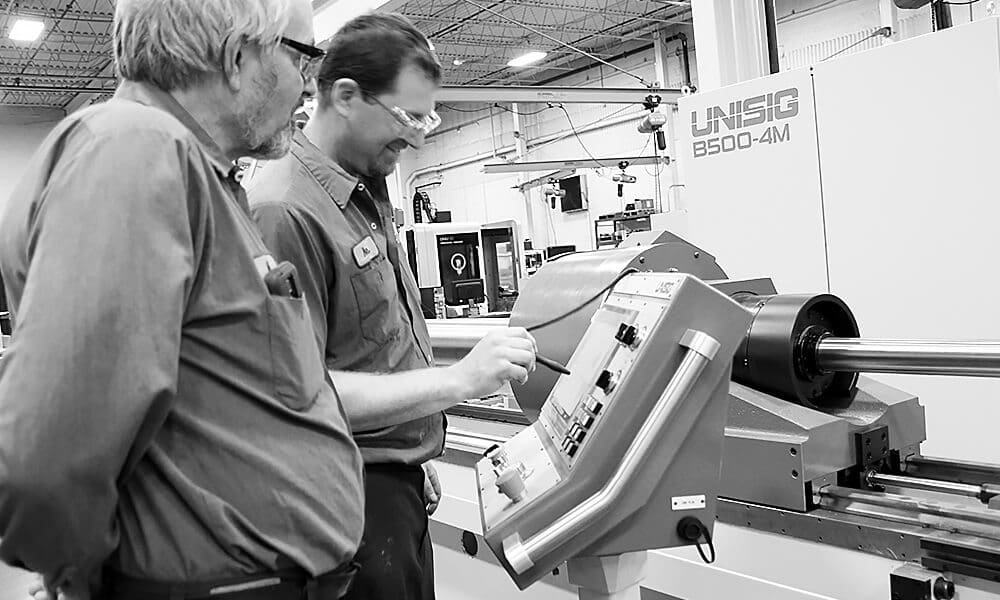 UNISIG is a growing company in a global marketplace. We are committed to growing U.S. manufacturing. There are opportunities for skilled professionals in many fields. We need hard-working, talented individuals who want to be life-long learners to stay on the cutting edge of current technologies.
Experience interesting and dynamic projects for our wide range of deep hole drilling equipment. Collaborate with our experienced engineering and technical employees to uphold UNISIG's promises to our customers for excellent quality and service.
All staff are employed directly by UNISIG's parent company, Entrust Manufacturing Technologies.
View current opportunities today.
If there are no positions at this time that match your ideal career path, please email your resume and cover letter to employment@entrustmt.com. We may contact you for a future opportunity.