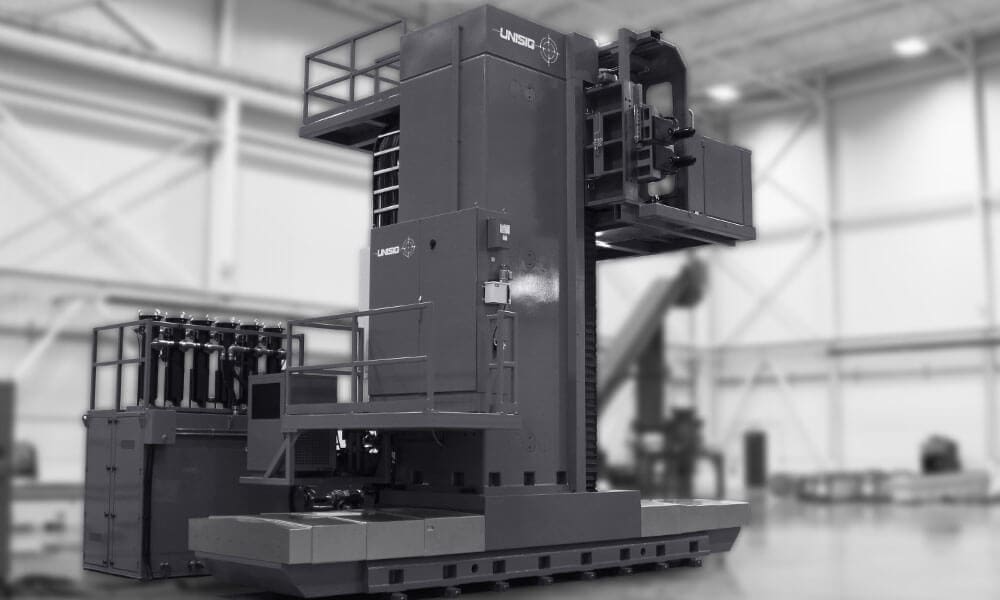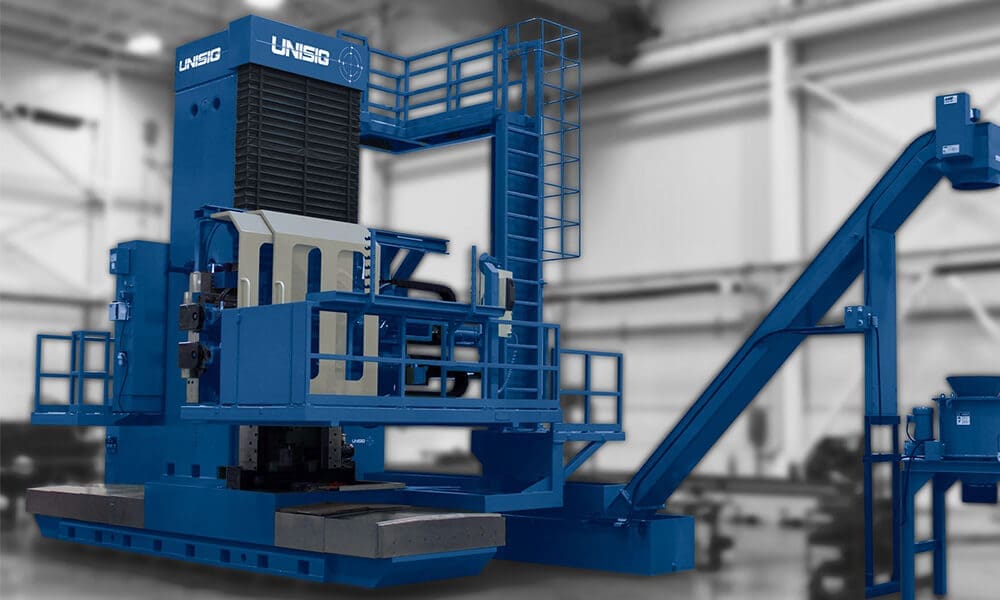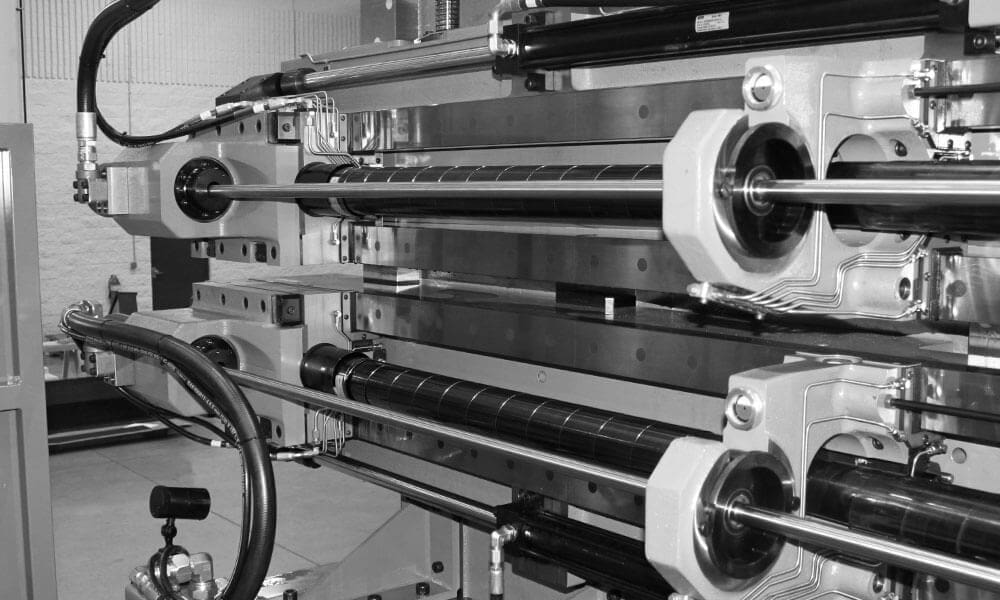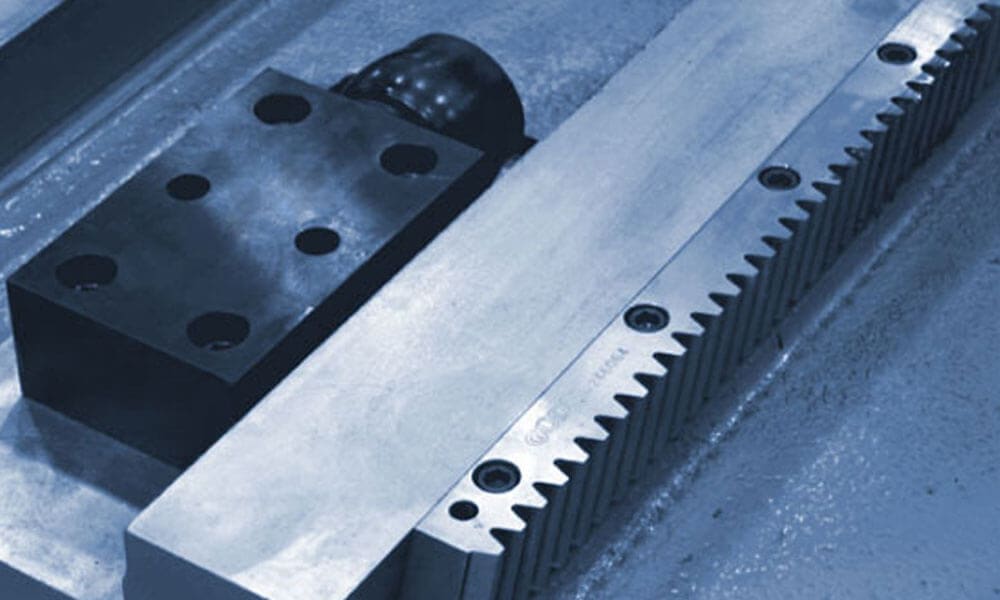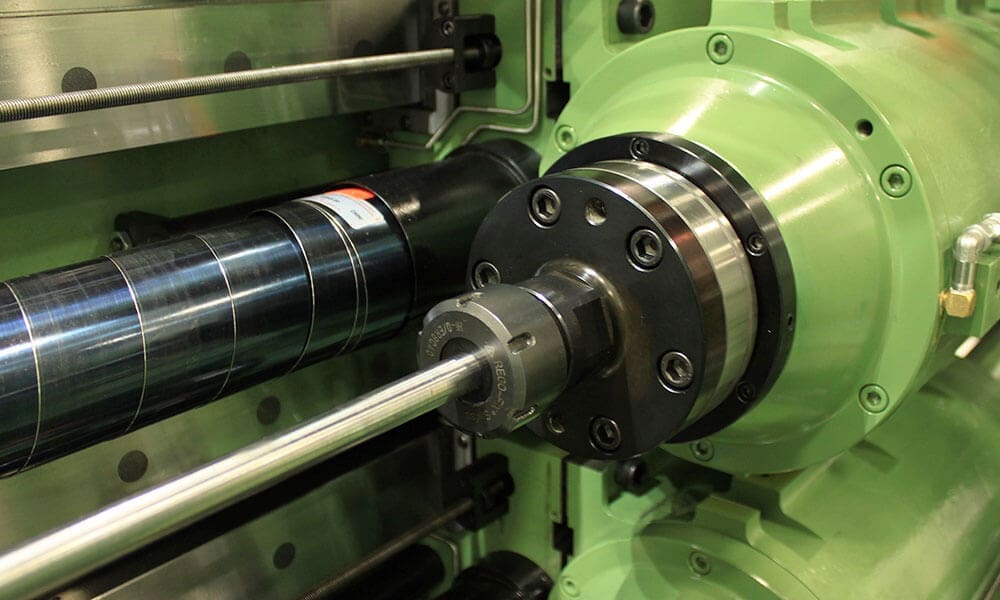 USC-TS Series for Tube Sheets
When tube sheet manufacturers require thousands of precision holes in extremely large, high-value workpieces, there is no room for error. The USC-TS tube sheet deep hole drilling machines use multiple-spindle configurations, and programmable positioning to bring confident drilling to heat exchanger tube sheets. Accurate drilling in fast cycles allows manufacturers to drill more holes with improved accuracy, without risk.
USC-TS machines are based on proven USC column-type machines, designed for the specific demands of the tube sheet industry. Machines have virtually limitless weight capacity, extremely large travels, and high efficiency BTA and gundrilling, all on a rigid machine base and column. Spindles are independent and available in 2, 3, or 5 spindle configurations to meet specific application demands.
| Description | USC-TS32 | USC-TS50 | USC-TS65 |
| --- | --- | --- | --- |
| Gundrilling diameter | 8 – 32 mm | 8 – 50 mm | — |
| BTA drilling diameter | 12.7 – 32 mm | 12.7 – 50 mm | 12.7 – 65 mm |
| Number of Spindles | 2, 3, or 5 | 2, 3, or 5 | 2 or 3 |
| Nominal drilling depth | 750 mm | 1000 mm | 1000 mm |
| X-axis travel (various options) | 3-10 m | 3-10 m | 3-10 m |
| Y-axis travel (various options) | 2.5 – 5 m | 2.5 – 5 m | 2.5 – 5 m |
| Description | USC-TS32 | USC-TS50 | USC-TS65 |
| --- | --- | --- | --- |
| Gundrilling diameter | 0.3 – 1.26 in | 0.3 – 2.0 in | — |
| BTA drilling diameter | 0.5 – 1.26 in | 0.5 – 2.0 in | 12.7 – 65 mm |
| Number of Spindles | 2, 3, or 5 | 2, 3, or 5 | 2 or 3 |
| Nominal drilling depth | 30 in | 40 in | 40 in |
| X-axis travel (various options) | 10 – 32.8 ft | 10 – 32.8 ft | 10 – 32.8 ft |
| Y-axis travel (various options) | 8 – 16.4 ft | 8 – 16.4 ft | 8 – 16.4 ft |
USC-TS Machine Recommendations