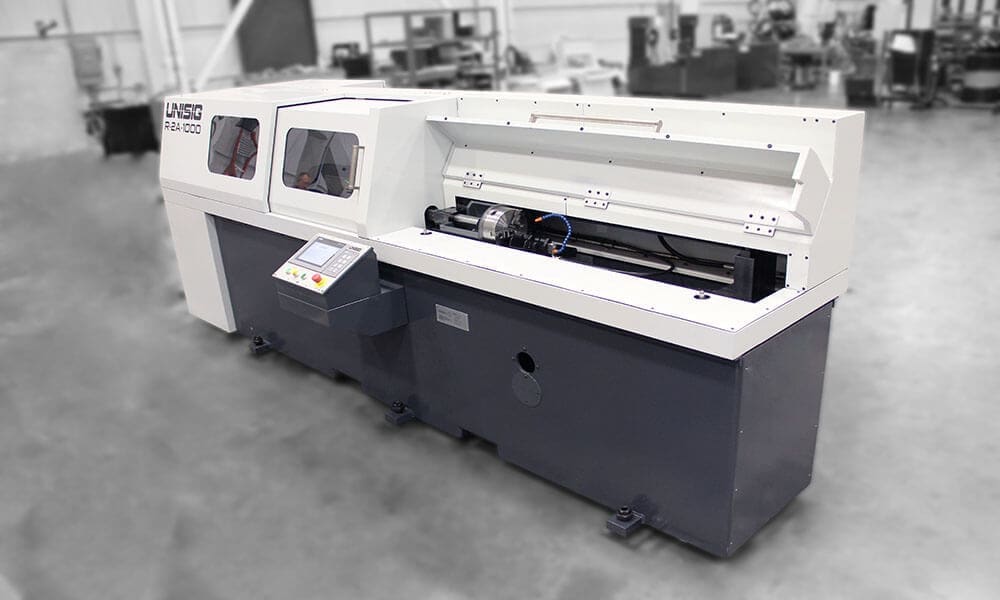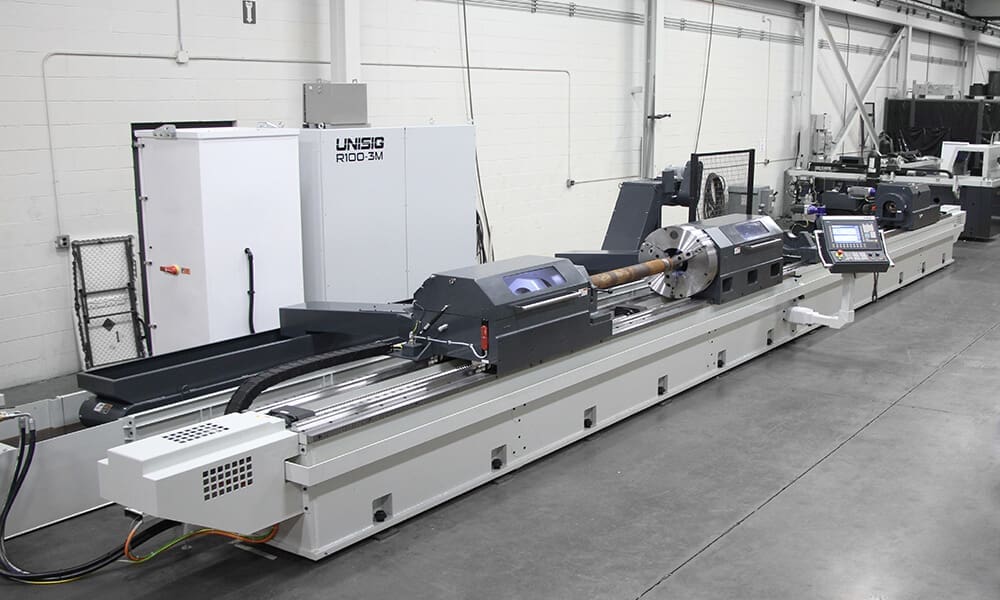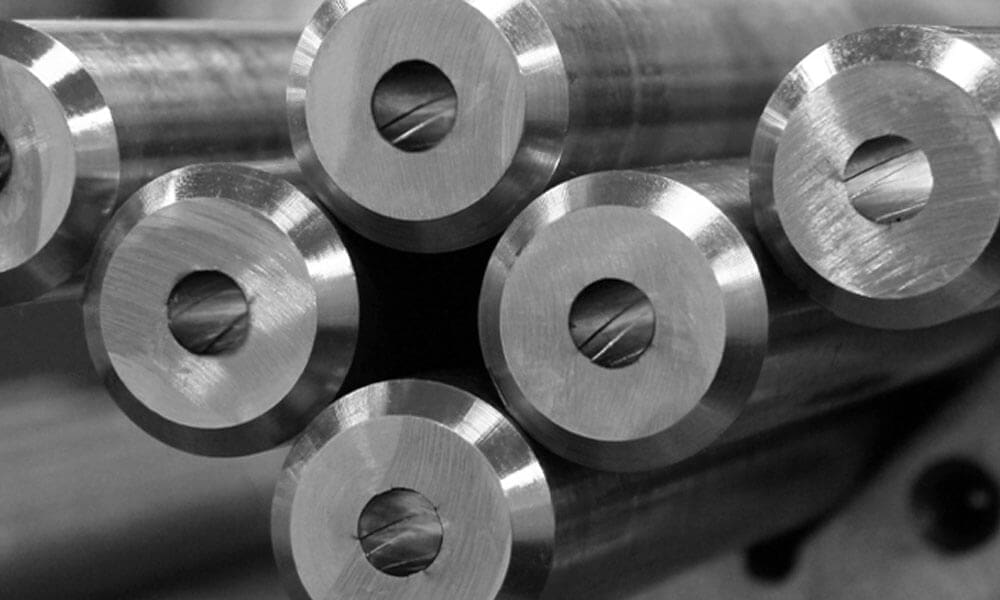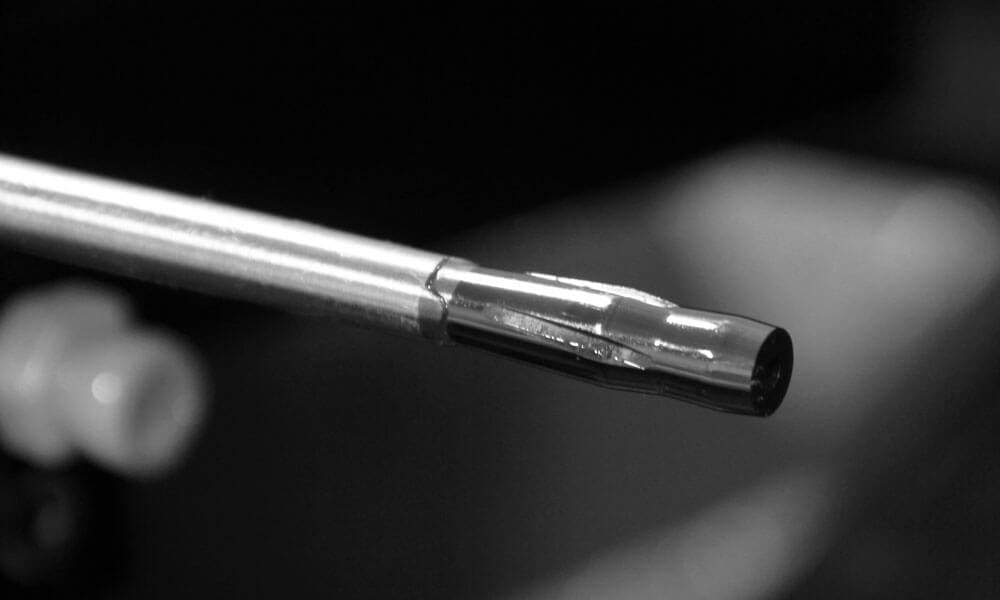 R-Series Rifling Machines
Accuracy and control in the rifling process create accuracy and control in finished rifle barrels. R-Series rifling machines use fully programmable twist rate for rifling, powered by servo-driven motors, and closed loop feedback to put unmatched manufacturing control in the hands of operators. Manufacturers are able to produce exceptional barrels in higher quantities, with intuitive technology and choice components.
R-Series rifling machines have a compact footprint with minimal installation, automatic tool lubrication, and available robot-ready or full automation. Machines utilize button rifling across all calibers of barrels, for precision rifle grooves. Intuitive operation allows rifle manufacturers to push the limits of rifle barrel technology with unmatched confidence.
UNISIG Rifling machines require an export license and may not be available in all areas.
Description
R-2A
R25
R50
R100
R200
Tooling Type
Button
Button, Crown, Hook
Crown, Hook
Crown, Hook
Crown, Hook
Number of Spindles
1 – 2
1
1
1
1
Caliber Range
4.3 – 12.7 mm
4.3-25 mm
20-50 mm
20-110 mm
20-205 mm
Barrel Length
750 mm (*) – 1250 mm
750 mm – 2 m
1 m – 4 m
2 m – 5 m
3 m – 12 m
Variable Twist Ratio
Programmable
Programmable
Programmable
Programmable
Programmable
Progressive Twist Ratio
N/A
Programmable
Programmable
Programmable
Programmable
Automatic Tool Return
Option
N/A
N/A
N/A
N/A
Robot Ready Machine
Option
N/A
N/A
N/A
N/A
Description
R-2A
R25
R50
R100
R200
Tooling Type
Button
Button, Crown, Hook
Crown, Hook
Crown, Hook
Crown, Hook
Number of Spindles
1 – 2
1
1
1
1
Caliber Range
.17 – .50 inch
0.17-1.00 inch
0.78-1.96 inch
0.78-4.33 inch
0.78-8.00 inch
Barrel Length Max
30 in (*) – 48 in
30 in – 7 ft
3.5 ft – 11.4 ft
7 ft – 16 ft
10 – 40 ft
Variable Twist Ratio
Programmable
Programmable
Programmable
Programmable
Programmable
Progressive Twist Ratio
N/A
Programmable
Programmable
Programmable
Automatic Tool Return
Option
N/A
N/A
N/A
N/A
Robot Ready Machine
Option
N/A
N/A
N/A
N/A