Core Competency – Training
Training is a core competency? Really?  Yes.  Training is the most important thing we can do as a company to secure our future and be here for our customers. We have a core value to "find what is next." To do that in a high precision, automated manufacturing-technology company, you must have a very strong knowledge base in a lot of areas.
Many who work at UNISIG have a formal education in manufacturing technology or engineering.  Other come from a background of making things work and solving problems, picking up knowledge as they went.  No matter where we start, UNISIG knows that a systematic training program will accelerate our learning.
A company full of well-trained people does not waste years doing things the hard way.  Life is too short to struggle over things that a few hours of timely instruction would make second nature.  Everyone being trained the same way, speeds up everything we do.  We don't get lost in the weeds because two people do basic things differently and create confusion.
Training – How we do it better
Each department identifies subjects that are important to understand within their technical disciplines.  Then they break them down into small pieces that can be trained to increase understanding.  All of these subjects are combined into a training catalog.
Managers build out a collection of courses that give their people a very strong set of tools to work with as they gain experience.  These courses are short, to the point, and on-demand.  Some of them are from on-line sources when the topic is common.  Specialized topics are outlined with reference materials, and training is given by one of our subject matter experts.
Experienced people don't "test out" of training.  We ask even the most seasoned veterans to take the basic and intermediate courses.   Everyone will learn something during this refresher training and it communicates what we expect others to know.  If there is a disagreement in what is being trained, it is exposed right away and discussed to conclusion.
What Subjects Do We Train?
Safety – Material handling, use of tools, machine operation, hazard identification
Mechanical – Materials, precision measurement, physics, power transmission
CNC Machining – Setup, CNC operation, work holding, cutting tools, programming
Electrical – Power electronics, motion control, logic, networking, CNC configuration
Fluid power – Hydraulics, pneumatics, lubrication and coolant systems
Automation – Robotics, in-machine automation, feed systems, cell design, part flow
Technology – CAD, CAM, Simulation, advanced analysis, inspection and calibration
Perspective – Problem solving, project management, conflict resolution, communication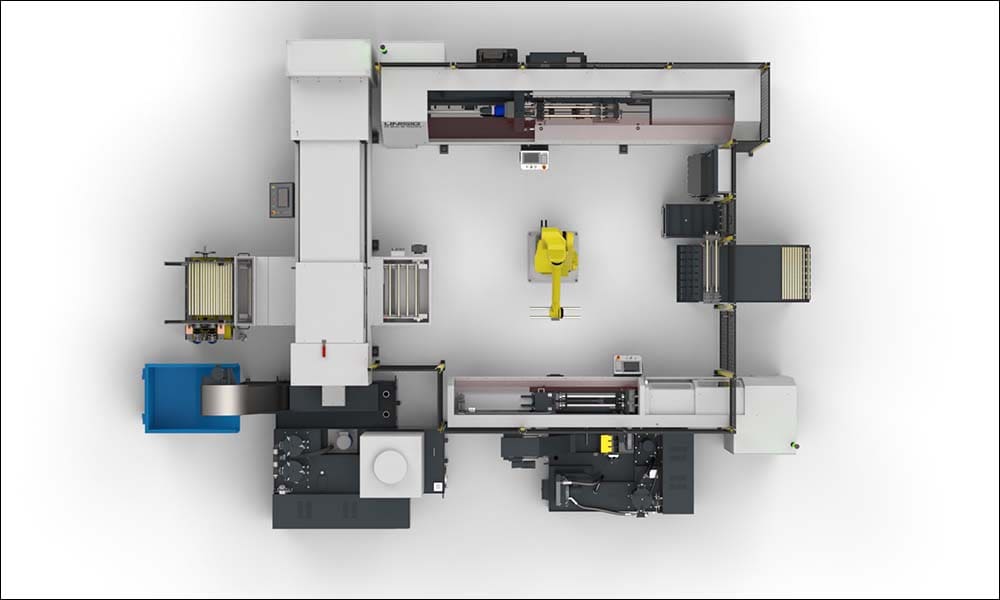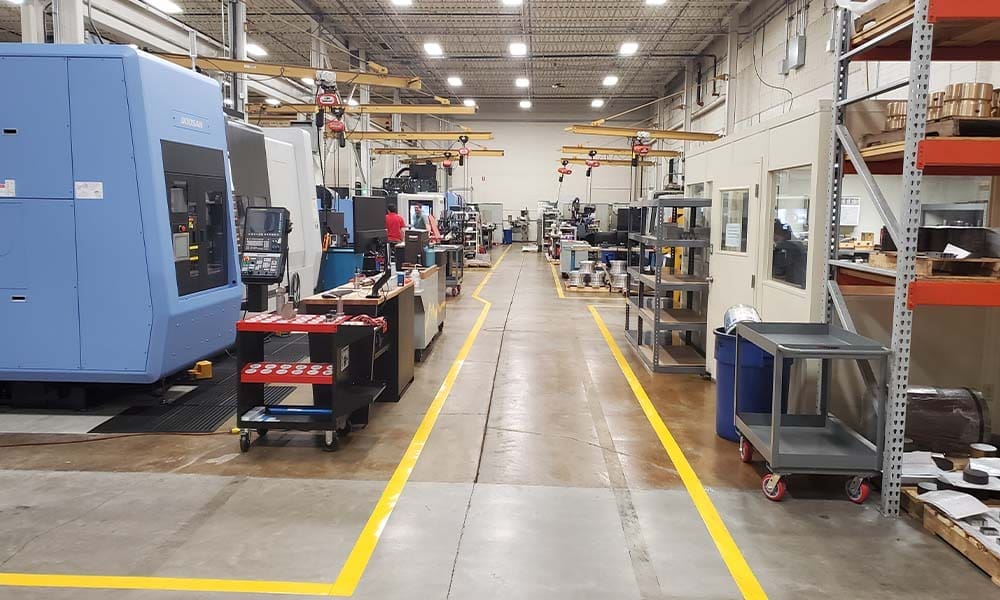 The First 90 Days – Basic training
Work safely. Get comfortable in our shop and learn how to find things.  Be organized. Work smart and be productive. How do the departments interact with each other? What is precision? What manufacturing technologies are in use by UNISIG? How is our product line created?
UNISIG has the right tools to get our jobs done.  We have also developed workflows and best practices to make them even more effective.  New employees are shown where the tools are, how they work, and how to work within the guidelines that allow our teams to trust what each of us do.
Early training accelerates learning while we work.  We don't want people wondering what certain terms mean that might be second nature to people that have worked at UNISIG for a while, and not ask questions when the answers are needed. Most people that share our values find working at UNISIG is a surprisingly good experience right away.  We simply want to build machines, satisfy our customers, and help people learn.
The First Year
Automated machine tools have advanced mechanical and electrical systems that are not readily understood just by being around them.  Supervisors and managers step each person through a series of courses that build knowledge in their area of manufacturing technology.
There is a lot of overlap of knowledge between departments.  We know the broader your technical understanding is, the better you are at your job. UNISIG uses cross training to make us better problem solvers.  This cross training is simple in execution.  Training programs are designed for each person by combining courses in sequence to round out their experience, which includes courses designed by other departments.
Manager scorecards include how well their department is trained and they are accountable to make it happen in spite of their project workload. Training is often timed to be useful for a specific project which reinforces the learning because it is immediately use.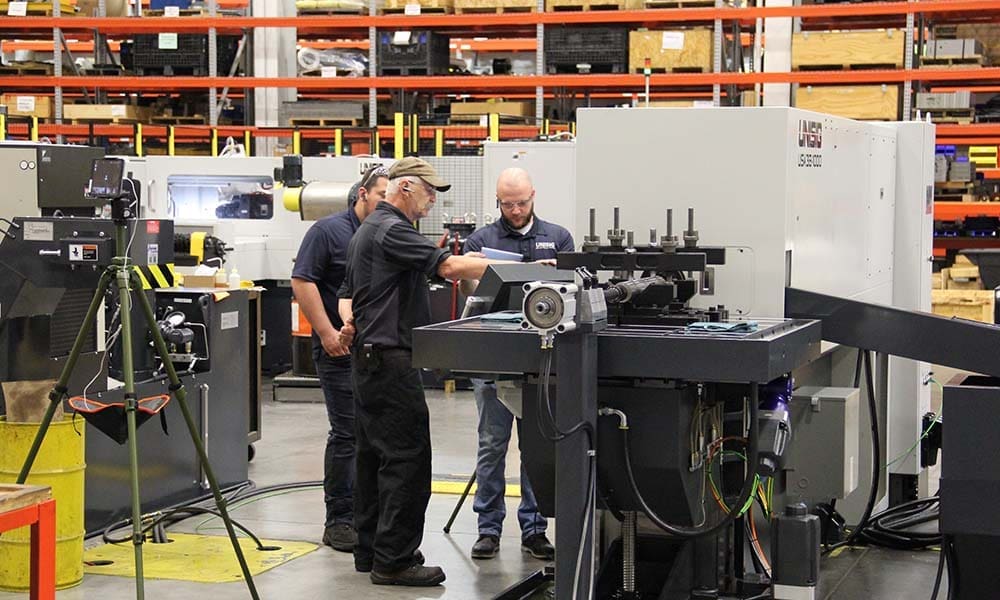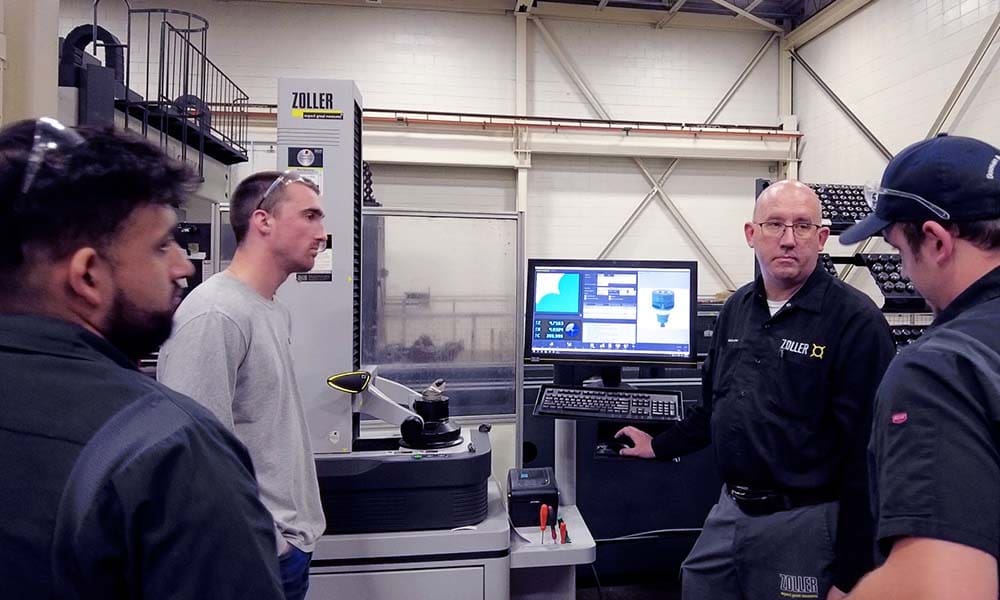 Advanced Training
Advanced training topics are covered in classes presented by our technology partners or industry specialists. Engineering and manufacturing software is on subscription so we are always up to date, and we stay on top of that with new release learning sessions.  When we buy a new tool or piece of equipment, we purchase training as part of that investment.  As these technologies change, we keep current because our internal champions of specific technologies seek understanding that can be captured and transferred to the rest of us.
Our managers know the strengths and weaknesses of their people.  Decisions are made in assigning projects that will pair experienced and inexperienced people to increase understanding.  Some assignments are given to expose a person to something new or create an opportunity to refresh a skill that might have been unused.
Not all training is technical.  Future leaders in our company are trained in management, conflict resolution, and how to recognize any self-limiting habits.  We all need to have a positive influence on new generations as we chart UNISIG's growth.
Training in Our Culture
At UNISIG, training never ends. Everyone here is expected to transfer knowledge through training as they work within their team. This isn't always instinctive, and some people are better at it than others.  We don't let ourselves off the hook because of that.
We have found that the process of training someone unfamiliar with a certain technical reinforces your own understanding.  Albert Einstein once said "If you can't explain it simply, you don't understand it well enough."  This captures our mindset and should be an encouragement to new and experienced people.
What we do isn't easy, but we don't make it harder than necessary.  Our culture of training keeps us grounded.  The best part is new ideas flow in a way that can be captured for use as more people contribute to our overall knowledge at UNISIG.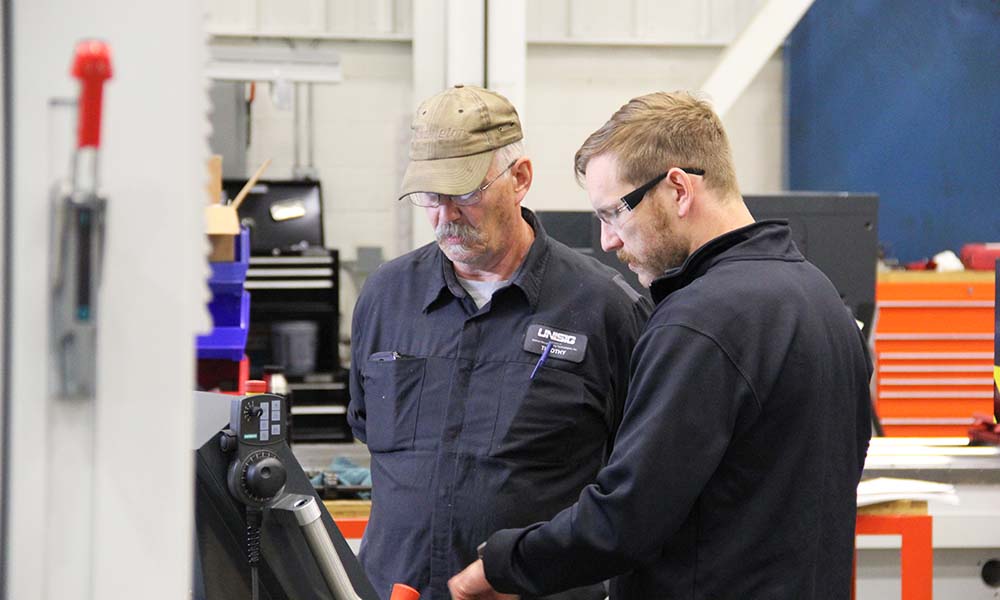 DO YOU LIKE WHAT YOU SEE?