UNISIG machines are capable of utilizing a variety of tooling processes to achieve part and production requirements. Find your machine based on deep hole drilling tooling process.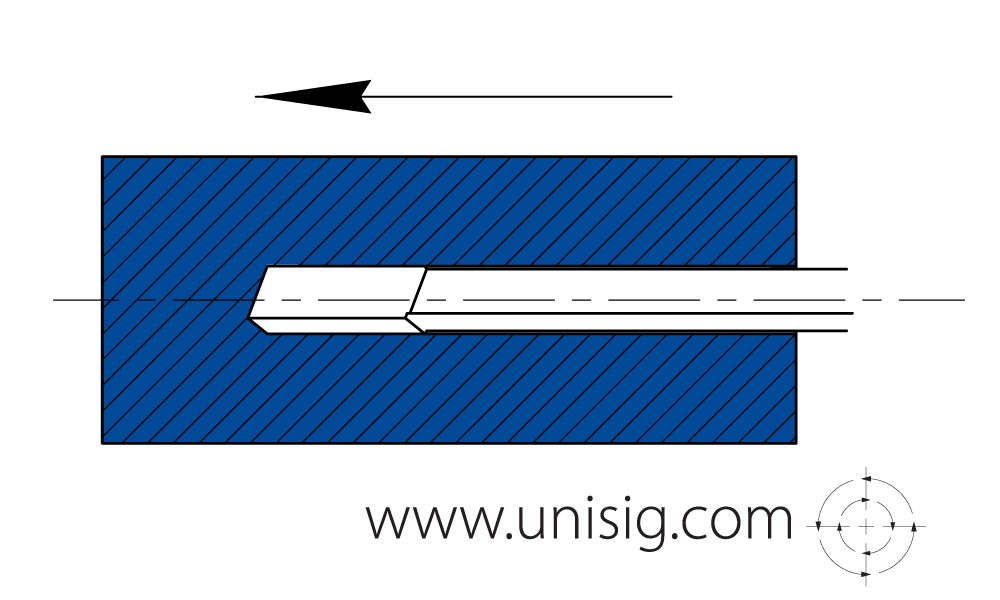 Gun drilling is characterized by hole diameters between 1 – 50 mm [0.04 – 2.00 in] and uses internal coolant and external chip exhaust to handle deep holes with precision.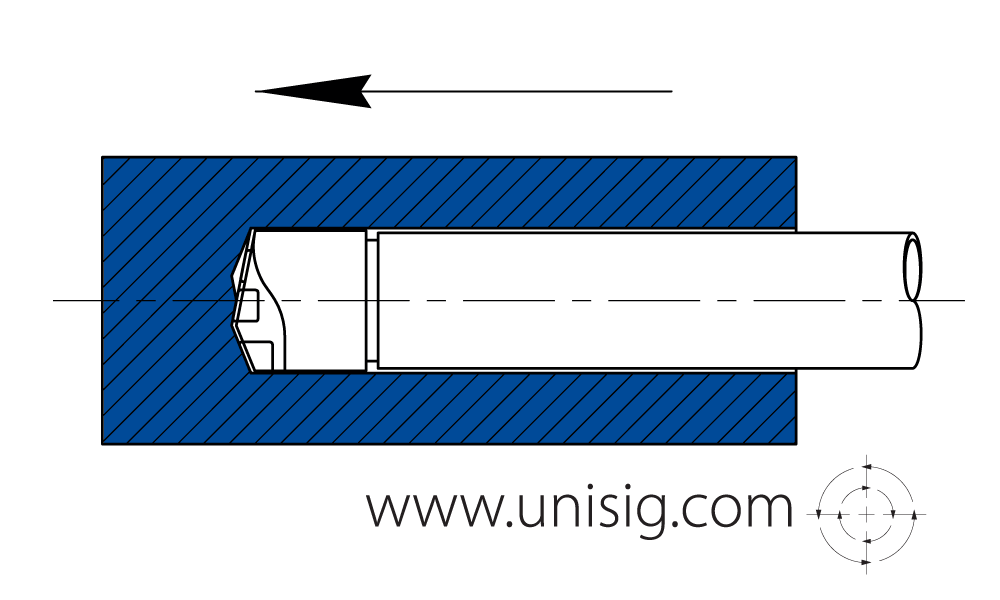 BTA drills use external coolant and internal chip exhaust to drill larger diameter holes at a faster feed rate. Hole diameters between 20 – 630 [0.80 – 24.8 in] are common.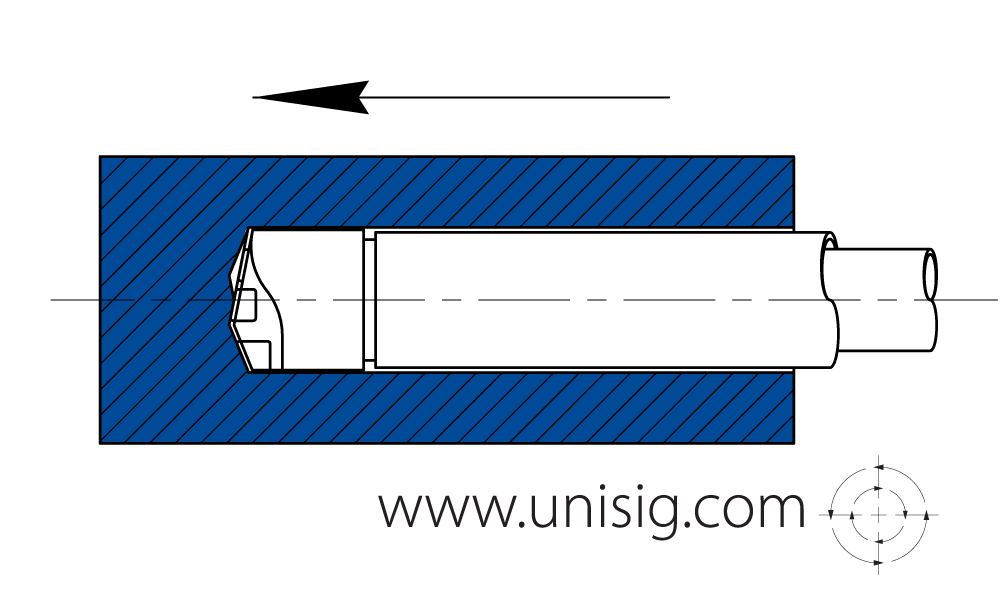 Ejector drilling is a dual-tube alternative to BTA drilling in limited applications. Typical ejector drills range from 20 – 200 mm [0.08 – 7.87 in] in diameter.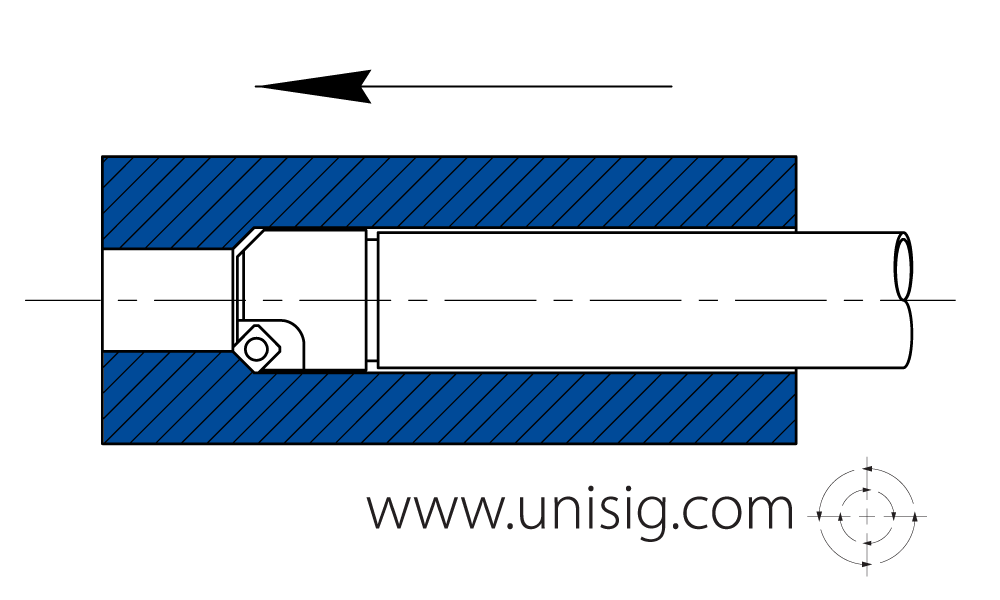 Counterboring is used to enlarge existing holes, and can pilot off of either the finished bore for straightness, or pre-bore for concentricity.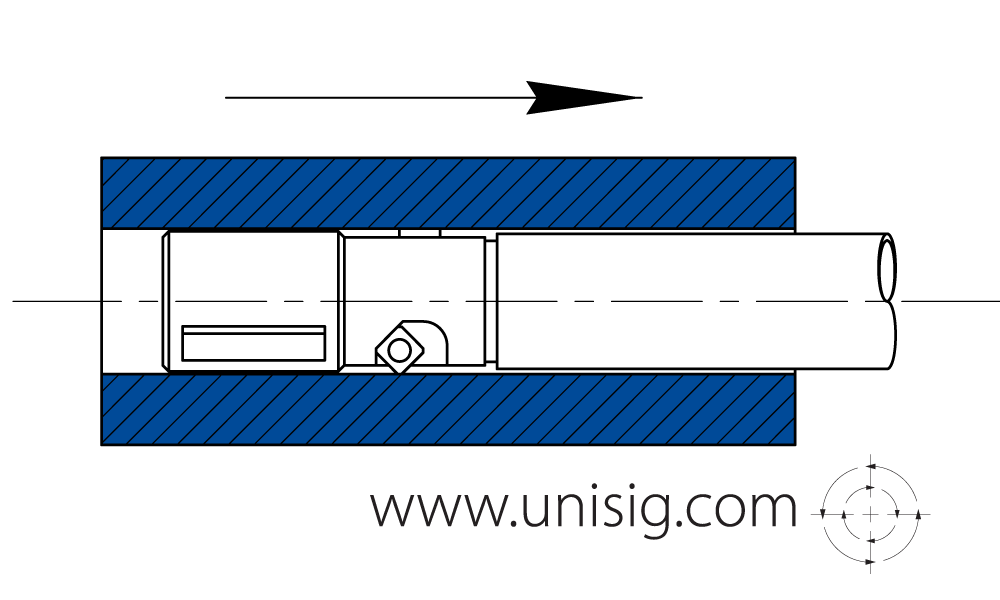 Pull counter boring enlarges an existing hole as it is pulled back through the workpiece on a tensioned boring bar for maximum straightness.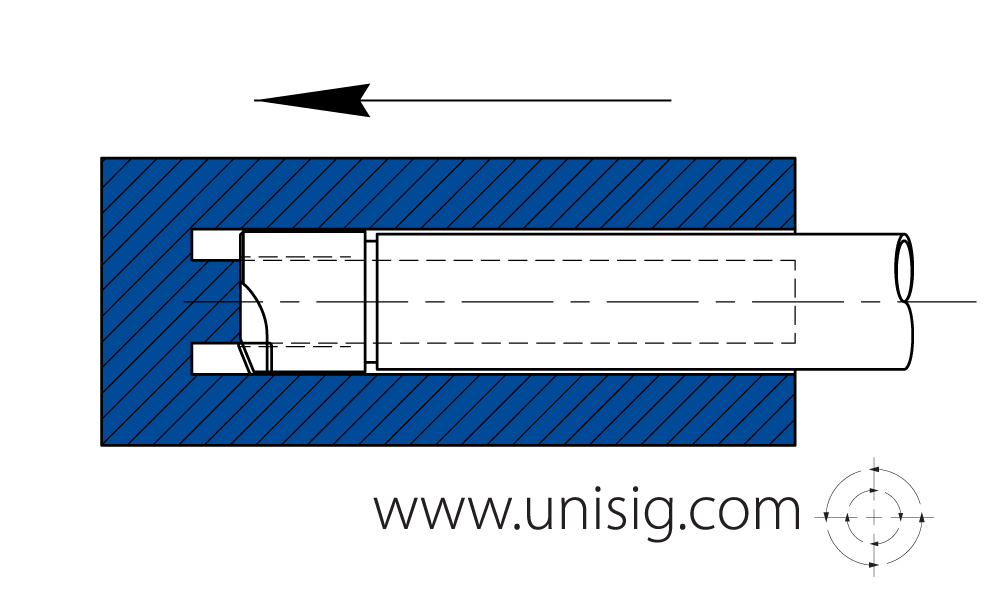 Trepanning drills a hole into a solid bar, leaving a solid core in the middle, and enabling larger holes to be drilled with the same relative power.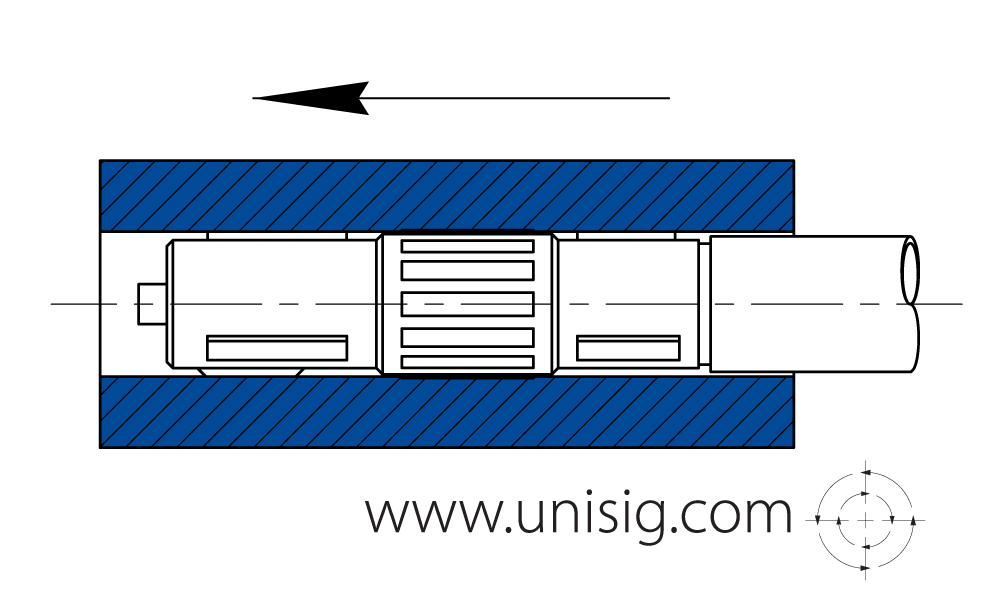 Skiving and roller burnishing is a two-process, one-pass finishing operation used to achieve surface finish requirements in applications such as hydraulic cylinders.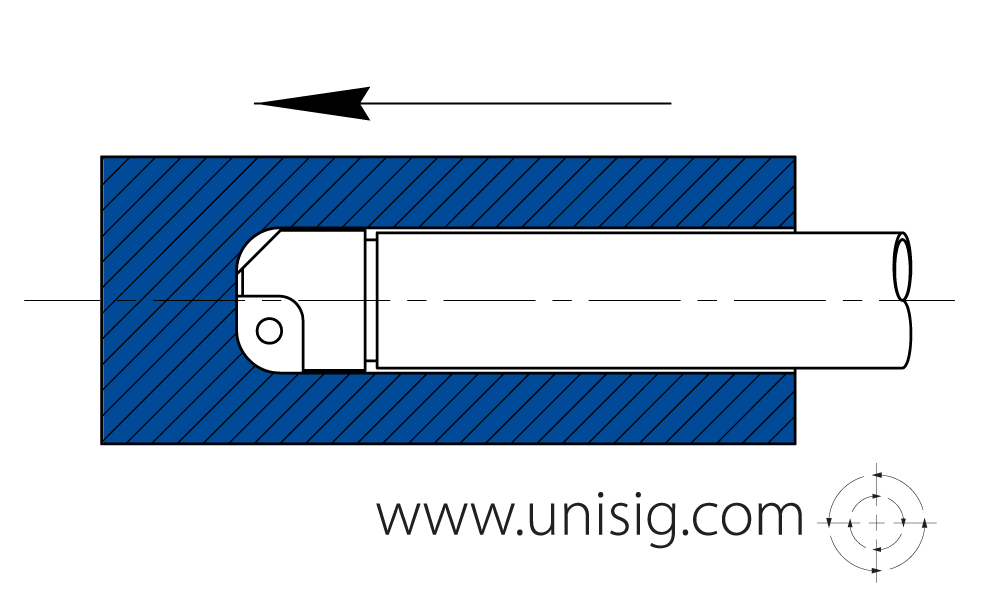 Bottom forming finishes off the base of a hole using specialized form tools. Bottom forming profiles include radius, step, or flat bottom.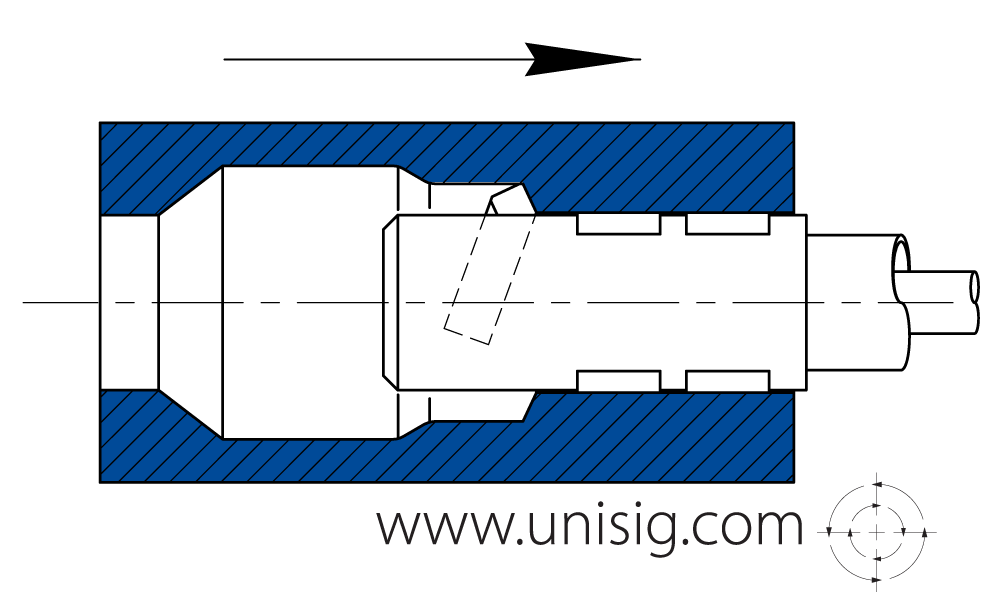 Bottle boring utilizes actuators which extend and retract within the hole to create an internal profile, often in aerospace landing gear applications.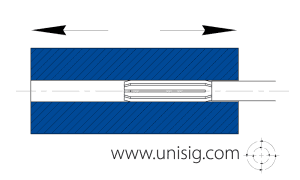 Reaming is part of the rifle barrel blank manufacturing process, following gundrilling, and prior to rifling, for roundness and surface finish.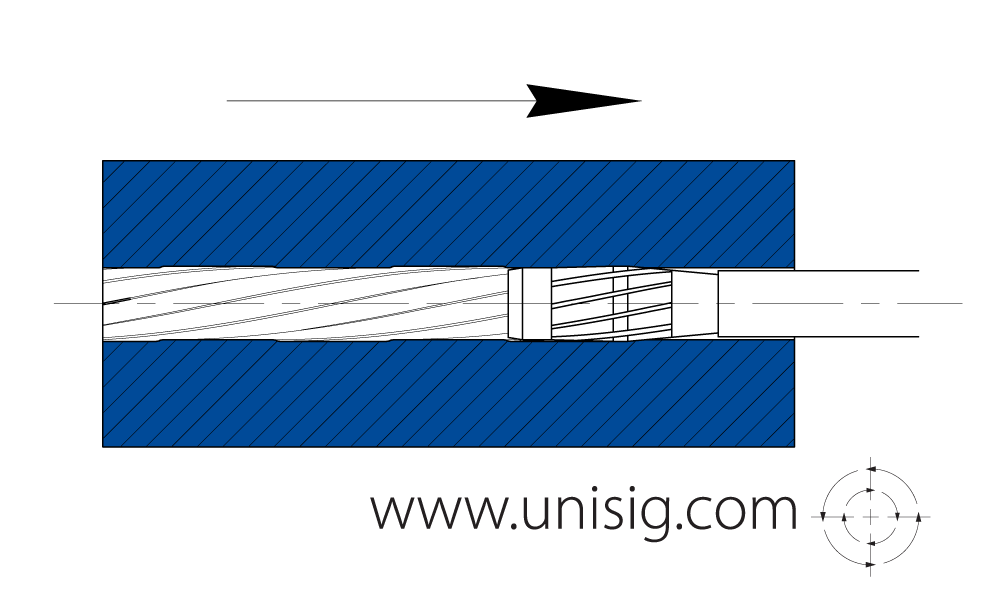 Rifling is performed on a servo-controlled machine for precision rifle grooves in a barrel blank.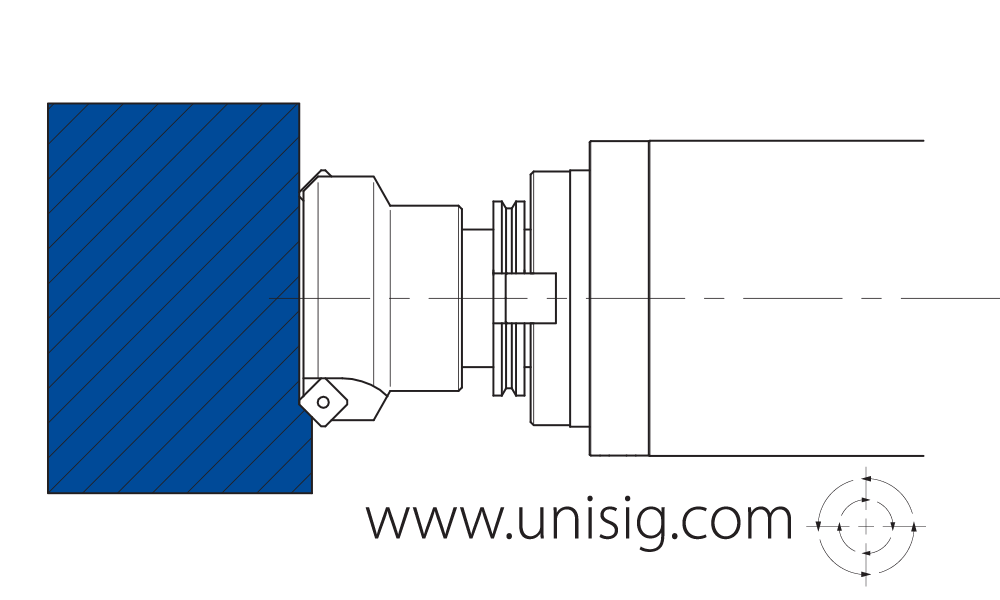 Milling and machining complements deep hole drilling capabilities for improved profitability and throughput on select machines.