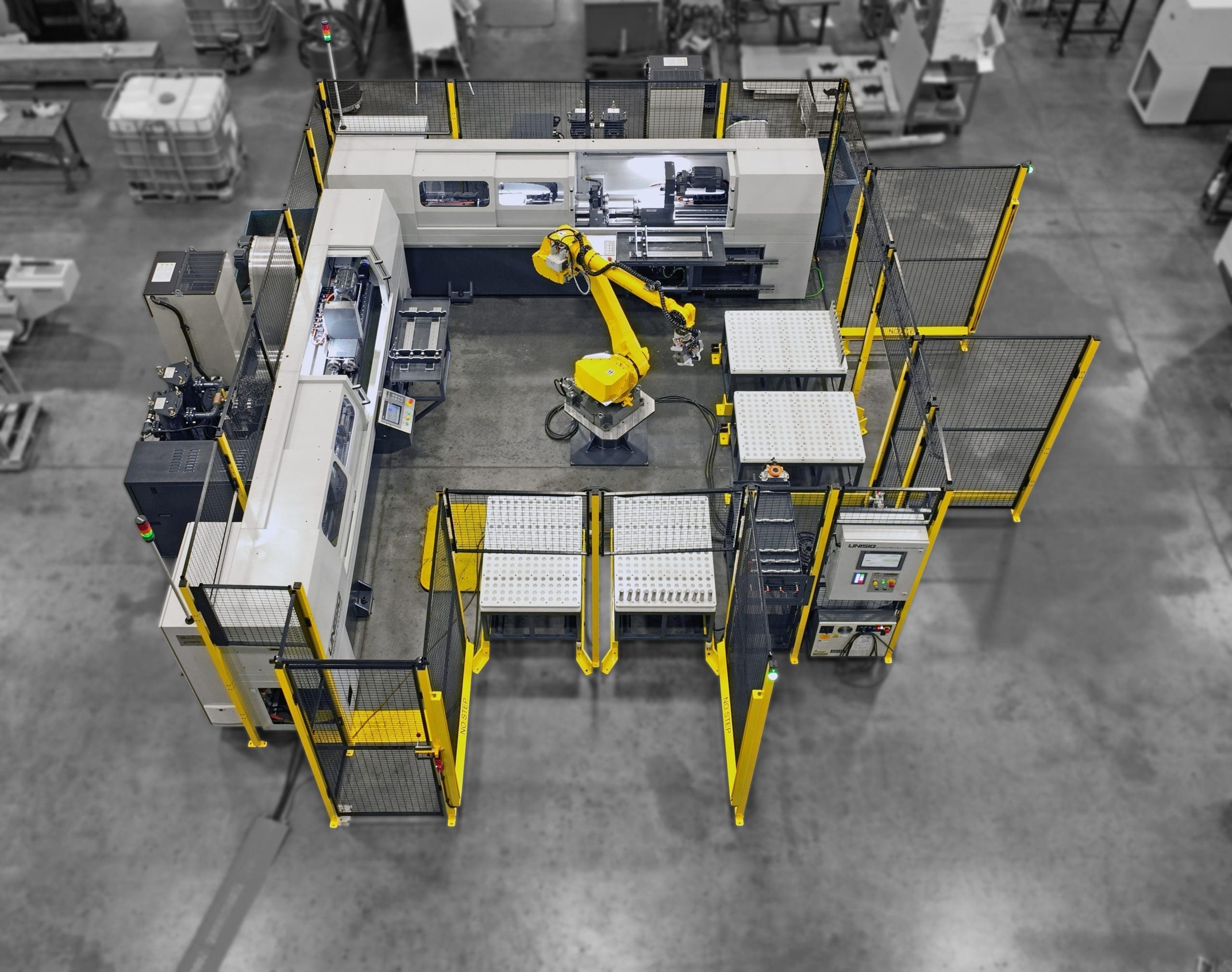 Automation for Deep Hole Drilling Systems
Automation solutions are expertly designed and integrated into deep hole drilling machine systems to increase efficiency in manufacturing processes. Automation is routinely included in deep hole drilling machine cells, and can be machine mounted, or used to combine multiple machines or operations.
UNISIG is experienced in developing and integrating safe and effective automation, whether it is standard automation or a specialized solution to fit the needs of your production demands, application, and facility, enabling customers to make the most of their deep hole drilling machines.
Find Automation Solutions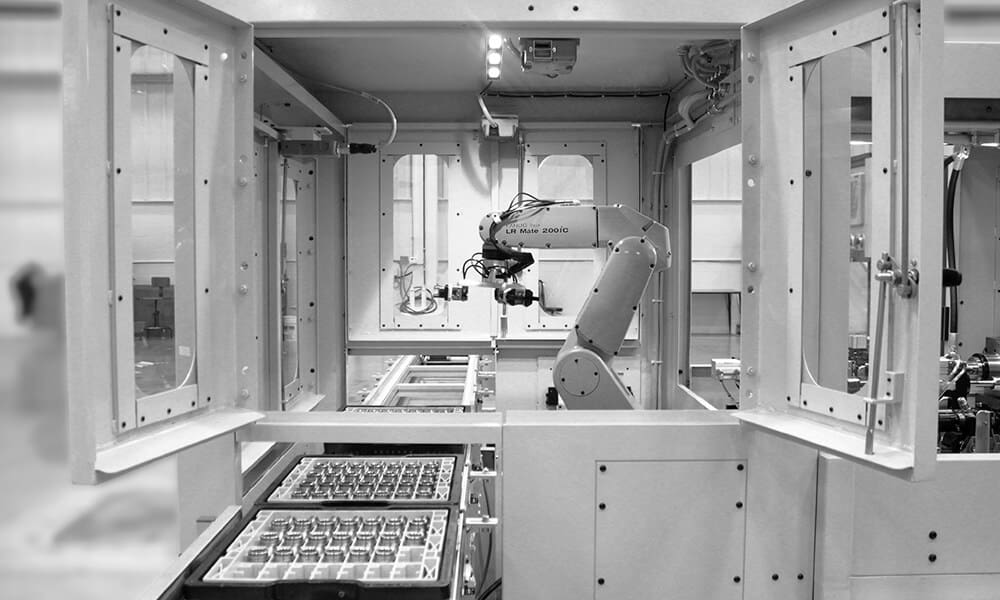 Flexible automation solutions are versatile features that can be integrated into the machine design, or designed independently, to automate the operation of a single machine, or combine multiple machines into an automated cell.
Robotic Automation | Robot Ready Automation | Tray Handling Conveyors | Pallet Changing | Servo Driven Gantry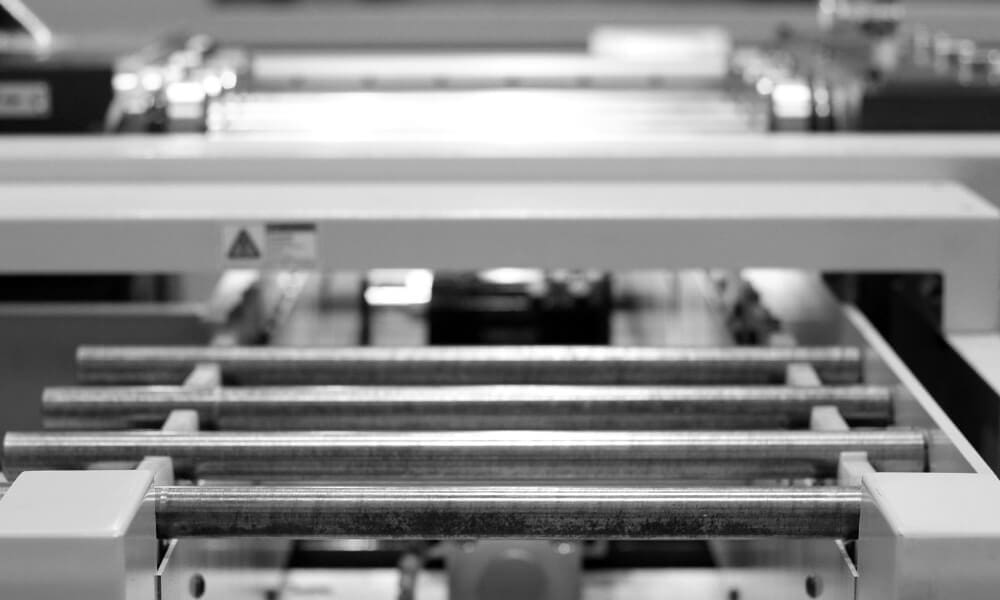 Machine automation solutions are machine mounted, integrated components including part loading and handling features. These are engineered into the machine design, and programmed to function integrally with the rest of the system.
Programmable Smart Conveyor | Walking Beam Loading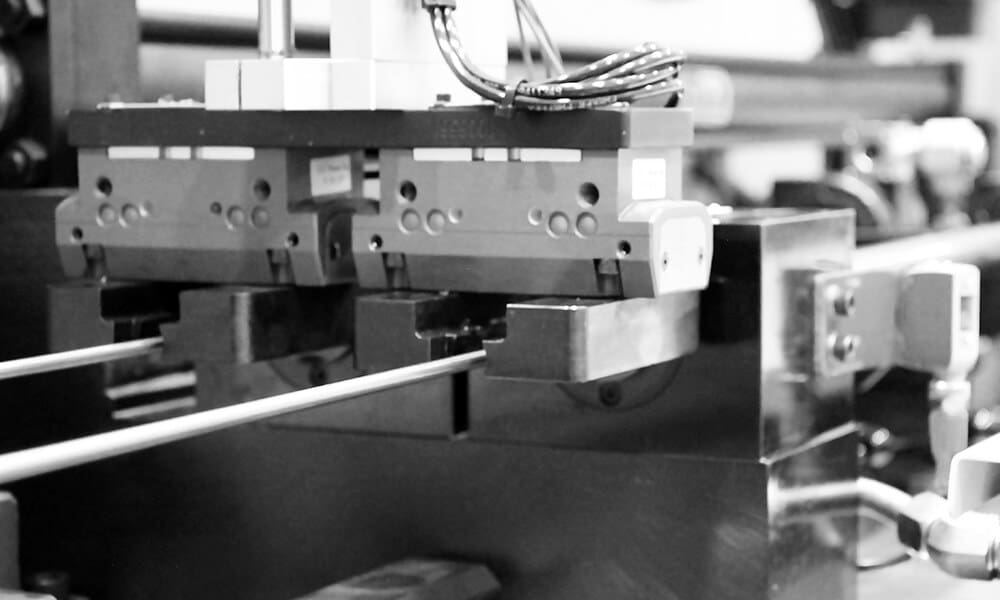 For more extensive automation requirements, custom automation can be programmed and integrated based on experience handling these types of applications. Custom automation features include custom engineered feeders and loaders, optimized for production, application, budget, and facility requirements.
Pick and Place | Heavy Bar Loaders | Magazine Loaders | Bulk Feeders