Core Competency – Machine Service
Providing service for a modern, high-performance, high-technology machine is of crucial importance to UNISIG and our customers.  There is a big gap in value between a machine that just works, and a machine that is running at its best.  A strong service program will make that difference.
UNISIG helps our customers get the most from their equipment through the technical support and on-site work our service team provides.  Our service group works closely with our engineering and parts teams to make an immediate impact to our customer's production on arrival.
Machine Service – How we do it better
Our service team works along-side our factory engineering and assembly groups to stay current with our product line and emerging technologies. Although many in our team have a specialty skill set such as electrical controls or precision alignment, all of us have a solid technical foundation that helps us understand the full machine, not just part of it.
We also are very good at planning, even at short notice.  When we dispatch to repair a machine anywhere in the world, we know what to bring and what help to ask for in advance, so our customers have a good experience with the work we do for them and down time is minimal.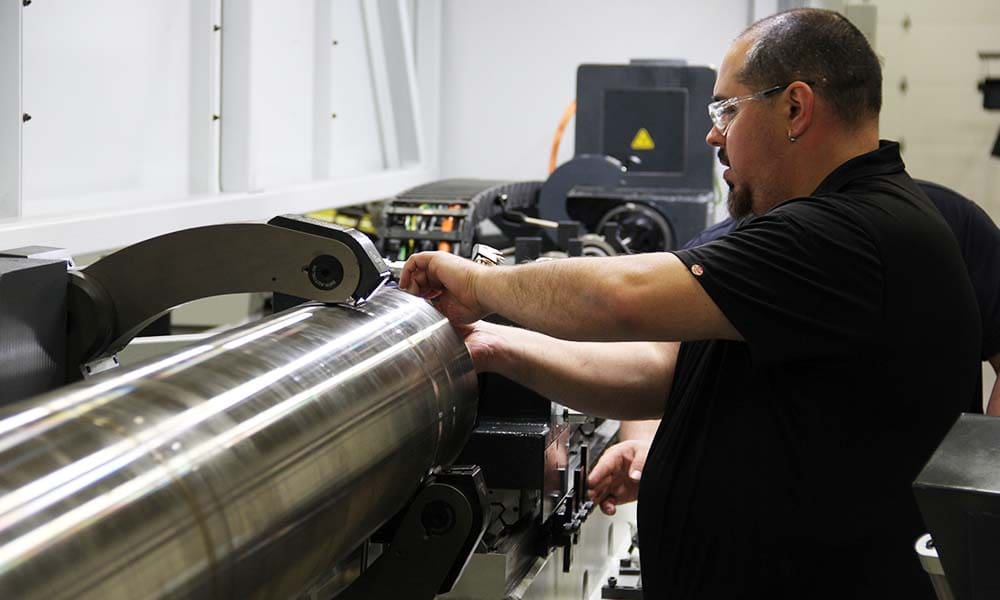 Troubleshooting
Most service events start with basic diagnostics as we search for the root cause of the problem.  Frequently, a problem will have multiple symptoms that will come right back if we don't target the right systems to repair.
We are good at asking the right questions and systematically getting to a point where we can make a solid judgment call on the direction we take.  As we get into the problem if our first instincts aren't quite right, we recognize that and we aren't afraid to admit a mistake and persist until we know what is happening.
After the machine is running again, our service database is updated with the root cause and corrective actions, along with notes that are reviewed by team leaders in other departments.  This makes our machines better, and future service more efficient.
Preventative Maintenance
UNISIG machines are engineered and manufactured so that they do not need extensive maintenance.  This does not mean they can be ignored for years and be expected to perform at their best.  Our service team understands the practical steps necessary to have a strong maintenance program.
We start with the PM recommendations from the product managers in engineering, which are heavily influenced by field service reports and customer feedback.  Performing these maintenance steps alongside our customers staff is often also a training opportunity.
Preventative maintenance will expose looming problems that can be circumvented by replacing parts or giving advice to change how a machine is being used – often to perform better with less wear.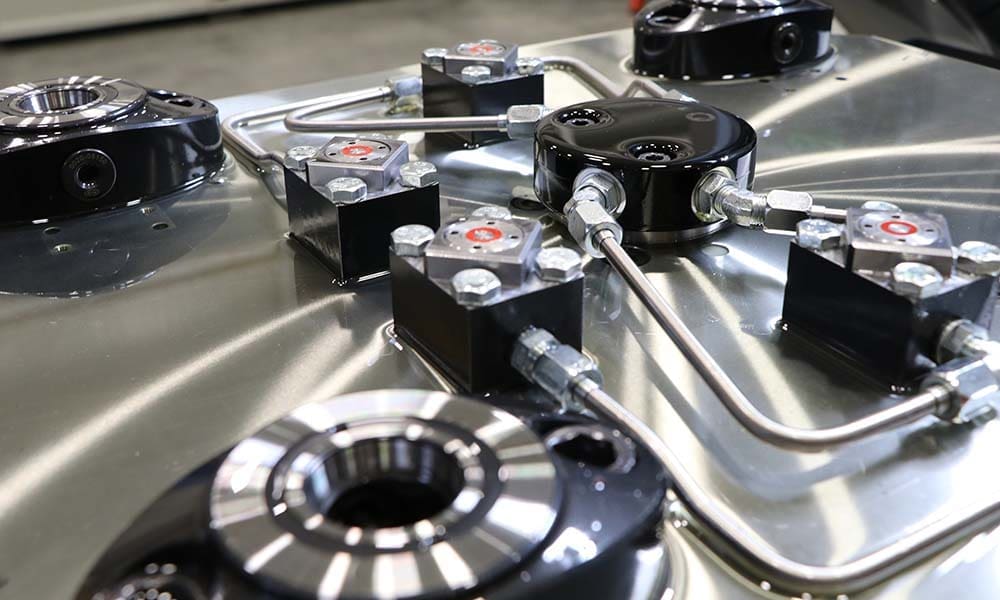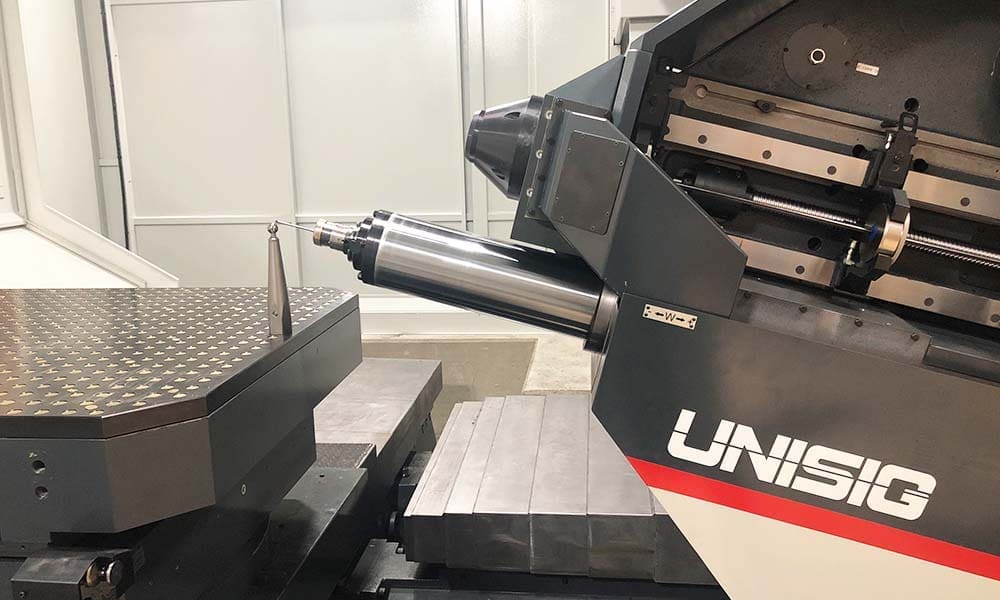 Alignment Service
Machine alignments are often performed at the end of a preventative maintenance event.  Some machine are clearly in need of alignment – workpiece quality or tool life issues noticed by customers may be caused by alignment issues.  Other customers just need an alignment check on a machine that is making good parts and certification of accuracy.
The approach to alignment differs across the machine types.  Precision alignment is a core competency of our service team. We manage these events to success by discussing the objectives with the customer and creating a plan to bring the machine to factory specification without a lot of down time.
Part Replacement
One of the most common results of a troubleshooting process is replacing a worn or malfunctioning part.  Because our service team has been trained on machine assembly and startup, they are very well equipped to replace parts and ensure they are properly installed and last.
The UNISIG service team is plugged into the engineering library of bill of materials for parts identification.  Some of our machines have been running for decades, but all of our service records are stored electronically even on the oldest machines, so they can be quickly accessed while determining which parts are needed.
Safety is extremely important when servicing machines with a lot of power, speed and complexity.  Our service team knows what steps are needed to secure the machine for parts replacement, then bring it back on-line with the correct test procedures to make sure we don't cause different issues.  When parts are provided and installed by UNISIG, the machine service record database is updated so future failures of the same type can be flagged for deeper investigation.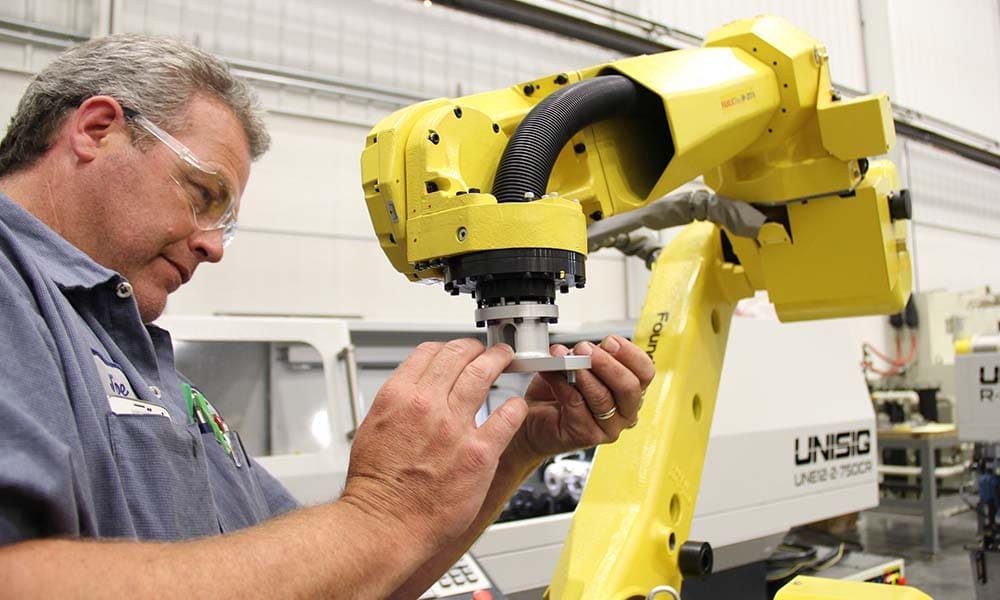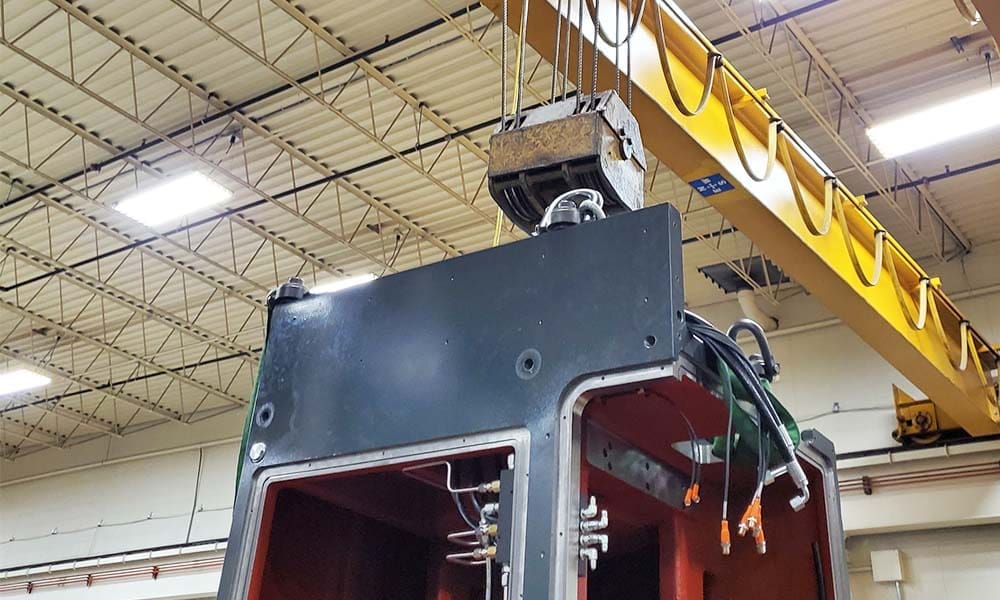 Machine Repair
Sometimes the unexpected happens and something significant on the machine needs to be repaired.  The spindle "rubs" a workpiece. The wrong tool is put in a machine, or the programmed offset wasn't double checked and there was a crash.  Maybe a clamp wasn't tightened down all of the way in the fixture and a workpiece shifted.  UNISIG machines are built tough and take this kind of abuse, but there are limits.
Getting machines back on line quickly without long term negative performance is why having a UNISIG factory service person in charge of the repair is the first choice for many of our customers.  Our service people use their experience and support from engineering to get a good plan in place that can be implemented quickly to reduce expense and down time.
A quick-fix in some cases isn't possible, but our service team has done some amazing work putting together a massive effort to get a critical machine back on line for our customers.  We know how to put the full resources of UNISIG on a problem, and deliver.
Machine Installation and Relocation
Our service team frequently joins the installation crew that installs new a UNISIG machine at our customer's plant.  This is beneficial to the project, but it is also a great source for increased exposure that pays off to our service group during future troubleshooting and service events.
It is common for a customer to call our service team and say they need to move a machine.  Sometimes it is across their plant.  Other times it is across the world.  We scope out the project and propose a plan that will cover dismantling, preparing for shipment, and after arrival re-installation and certification to factory specifications.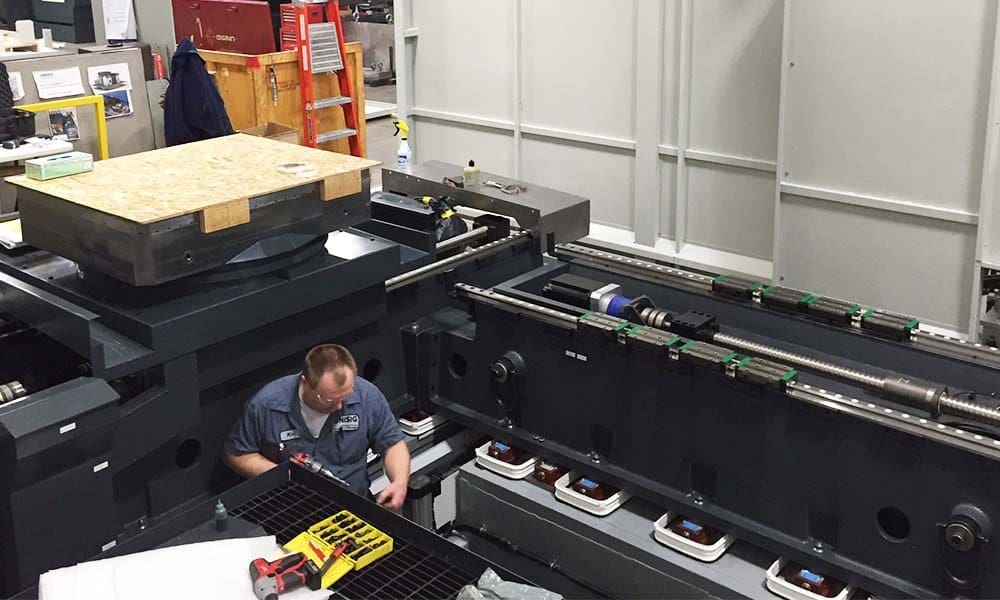 Are you a UNISIG customer looking for service?
DO YOU LIKE WHAT YOU SEE?