Bringing deep hole drilling technology into modern job shops.
For more than 40 years, UNISIG has been designing and building machines that simplify the difficult process of deep hole drilling. Purpose built to reliably and consistently produce high-precision holes at depth-to-diameter ratios of 100:1 or greater, UNISIG's deep hole drilling machines expand your capabilities as an authentic complement to CNC machining cells. Our compact footprint UNE and USK deep hole drilling machines offer precision drilling from 1.4 – 40 mm, with features and options to support specific applications.
UNISIG offers the entire deep hole drilling system – machines, tools, and automation. We provide technical expertise, training, and remote as well as on-site service to help maximize the value of the investments our customers have made. We have multiple machine configurations designed with integrated automation such as conveyors, tray handlers, robots, gantries and heavy bar loaders. This allows job shops to customize the most effective solution that will bring deep hole drilling operations into their facilities.
UNE Series Gundrilling Machines
UNISIG UNE Series machines are expertly engineered to bring deep hole drilling performance and reliability to any size job shop and offer an extensive hole diameter range for workpiece lengths up to 3,000 mm. Available in one- or two-spindle configurations, UNE Series machines are cost-effective solutions for shops seeking to add deep hole drilling to their capabilities.
Designed to fit within a compact footprint
Maximum drill diameters up to 40 mm
Rated for indexable, brazed and solid carbide gundrills
USK Series CNC Drilling Machines
USK table-type machines simplify the process of drilling challenging holes when accuracy is paramount. The USK Series utilizes proven drilling technology from throughout UNISIG's line of deep hole drilling machines, giving job shops access to the most extreme accuracy capabilities available on the market.
Capable of gundrilling
Rated drill depths (series-wide) 750 mm to 1,500 mm
Rigid, one-piece construction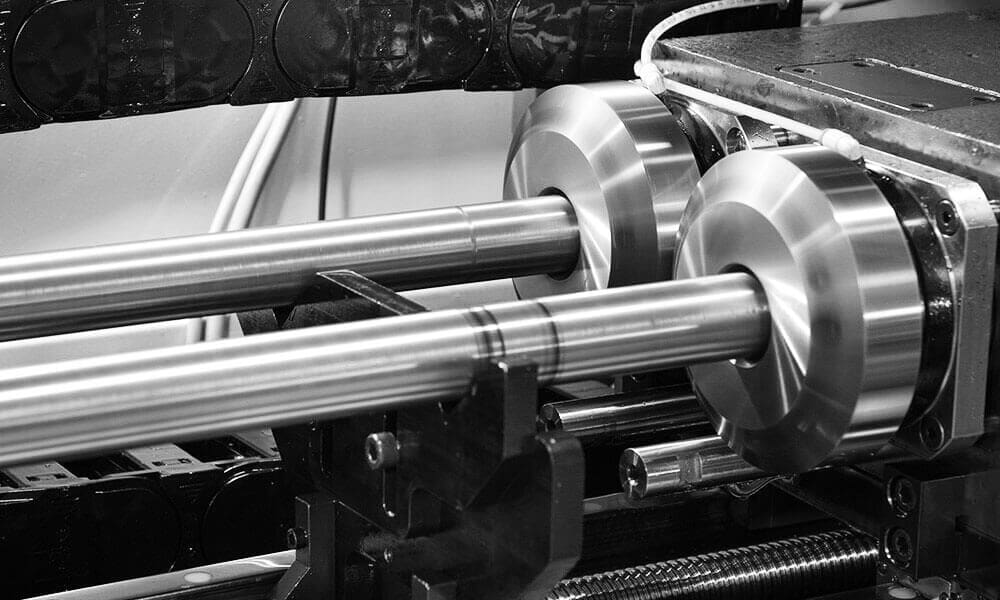 Deep Hole Drilling Tools for Job Shops
UNISIG integrates cutting tools and durable tooling components for gundrilling and BTA deep hole drilling processes into every machine we build, supporting a broad array of industries. This tooling is essential to meet both production and performance demands of our customers, and we are involved in the selection of cutting tools, process development, testing, refinement and documentation of optimal deep hole drilling processes.
Our durable tooling components, used to support and align cutting tools and workpieces throughout the deep hole drilling process, are engineered and manufactured in our facility following ISO and DIN standards, and custom-engineered products are available for unique applications.
Automation
At UNISIG, our machines are designed around integrated automation solutions that are programmed to increase productivity, reliability and flexibility. We are experienced in developing automation for virtually any application from robots and conveyors for small part production to gantries and heavy bar loaders necessary for deep hole drilling in large forgings.
For specialized automation requirements, UNISIG's collaborative engineering approach will work closely with you to consider your tolerance and production requirements, facility and budget to develop an optimal automation solution that meets your manufacturing needs.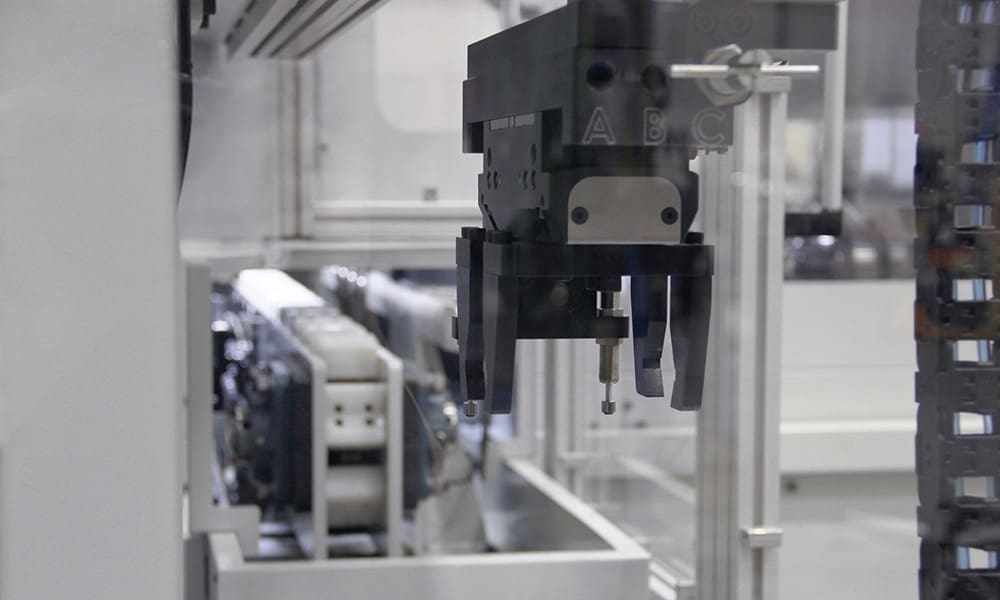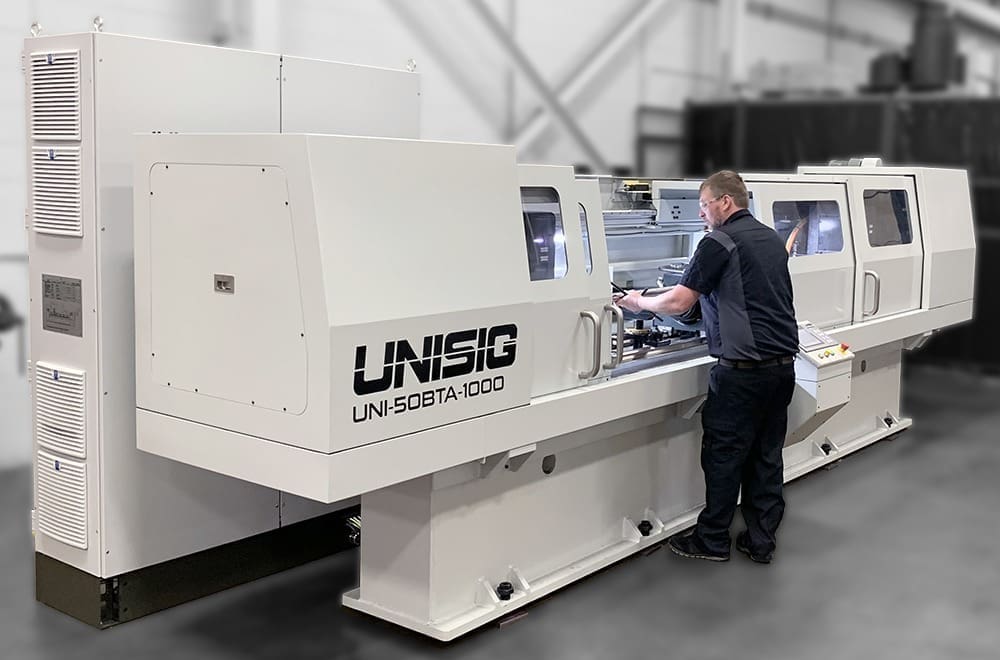 Application Support
UNISIG machines are engineered and manufactured in the USA for our global customer base. We have installations in the Americas, Europe and Asia and provide the technical support and service our customers need to stay productive through the life of the equipment.
Our experience comes from solving problems with our customers, and learning what they need from their machines to achieve their deep hole drilling goals. We then apply what we learn with our impressive engineering and manufacturing capabilities, and set new standards for performance from deep hole drilling machines, which in turn drives tooling development to the benefit of the industry as a whole.
UNISIG often helps customers with little or no deep hole drilling experience to be very successful when launching new projects that are critical to their manufacturing needs. More experienced customers also value the power, precision, and control that our machines offer them.