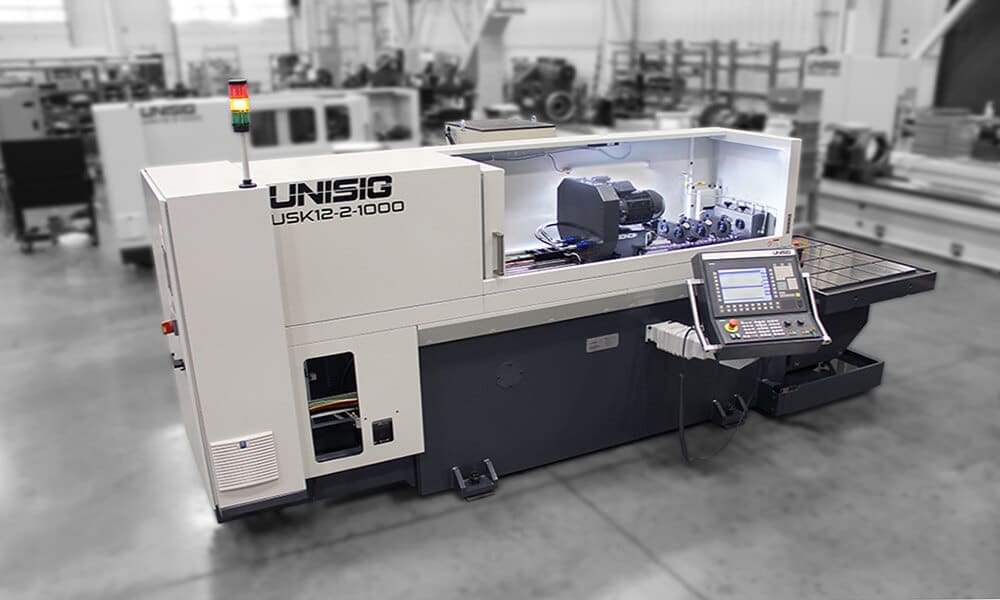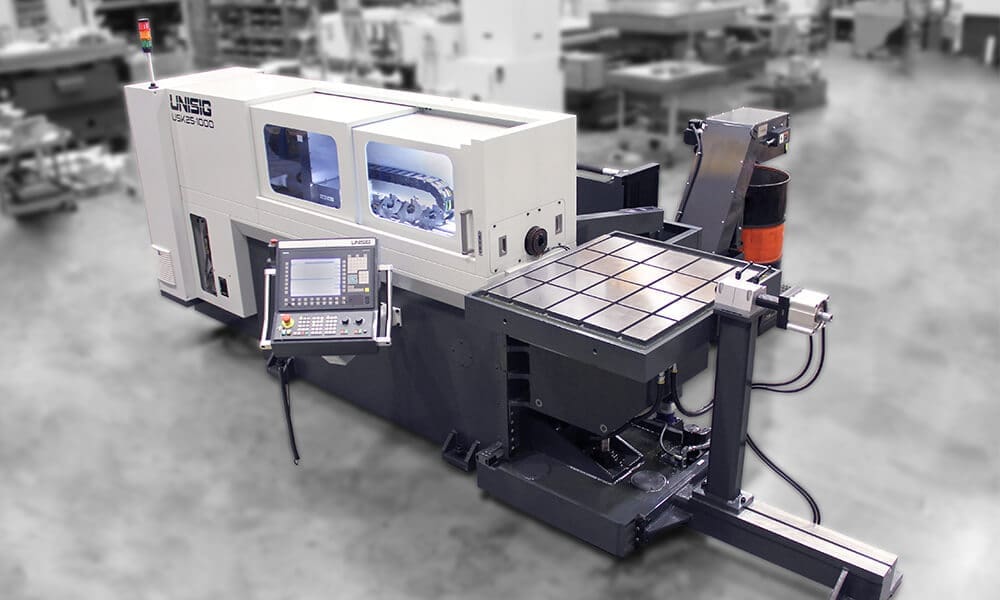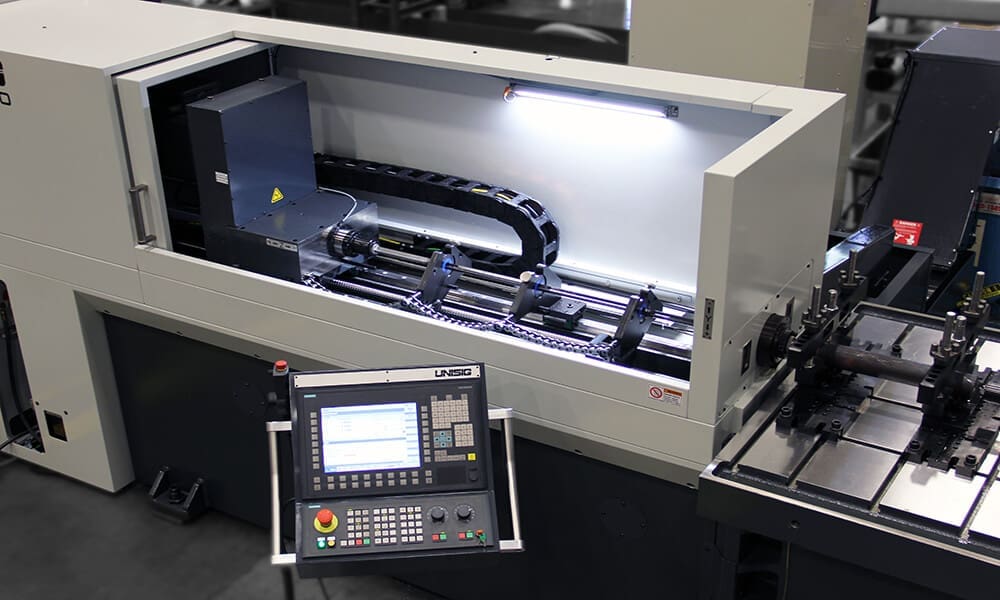 USK Series CNC Drilling Machines
Challenging holes where accuracy is imperative are drilled on USK table-type machines. X-Y table positioning allows manufacturers to achieve exact precision in hole location and tolerance achievement, even in extreme depth-to-diameter hole applications. USK machines use proven drilling technology on a rigid one-piece construction machine for unmatched accuracy and reliability when it is crucial.
USK machines are designed for off-center gundrilling applications, and can be configured with a range of options to support specific demands and applications. The USK series draws from the drilling technology proven across UNISIG's line of deep hole drilling machines, for the most extreme accuracy capabilities on the market.
Description
USK12-2
USK20-2
USK25
USK40
Tooling type
Gundrill
Gundrill
Gundrill
Gundrill
Number of spindles
2
2
1
1
Drilling diameter max
12 mm
20 mm
25 mm
40 mm
Drilling diameter max single spindle mode
–
25 mm
–
–
Rated drill depths
750 mm

1,000 mm

1,000 mm

1,500 mm

1,000 mm

1,500 mm

1,000 mm

1,500 mm

Table top dimensions
1,000 x 1,000 mm
1,000 x 1,000 mm
1,000 x 1,000 mm
1,000 x 1,000 mm
Table capacity
1,000 kg
1,000 kg
1,000 kg
1,000 kg
X-travel (horizontal)
500 mm
500 mm
500 mm
500 mm
Y-travel (vertical)
350 mm
350 mm
350 mm
350 mm
Description
USK12-2
USK20-2
USK25
USK40
Tooling type
Gundrill
Gundrill
Gundrill
Gundrill
Number of spindles
2
2
1
1
Drilling diameter max
0.5 in
0.8 in
1.0 in
1.57 in
Drilling diameter max single spindle mode
–
1.0 in
–
–
Rated drill depths
29.5 in

39.4 in

39.5 in

59.1 in

39.5 in

59.1 in

39.5 in

59.1 in

Table top dimensions
39.4 x 39.4 in
39.4 x 39.4 in
39.4 x 39.4 in
39.4 x 39.4 in
Table capacity
2,205 lbs
2,205 lbs
2,205 lbs
2,205 lbs
X-travel (horizontal)
20 in
20 in
20 in
20 in
Y-travel (vertical)
14 in
14 in
14 in
14 in
USK Machine Recommendations