Machines for the Energy Industry
Energy components such as heat exchanger tube sheets and large turbine shafts are drilled on UNISIG deep hole drilling machines, meeting demands for accuracy and efficiency.
Multiple spindle column machines with BTA drilling capabilities enable manufacturers to handle thousands of holes quickly and accurately, for the manufacture of heat exchanger tube sheets competitively. Multipurpose drilling and bottle boring machines allow generator shafts to be produced with higher confidence and fewer setups.
Find machines for energy applications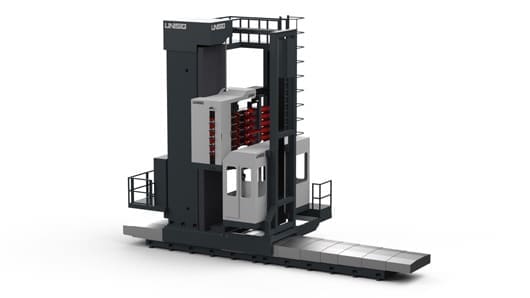 These column-type machines are specifically designed to meet manufacturing needs of heat exchanger tube sheet manufacturers, with a rigid build, multiple spindles, and travels designed to handle large workpieces.
Designed For:
Multi-spindle BTA
Hole diameters up to 65 mm [2.60 in]
Hole depths up to 1,000 mm [40.0 in]
Energy Industry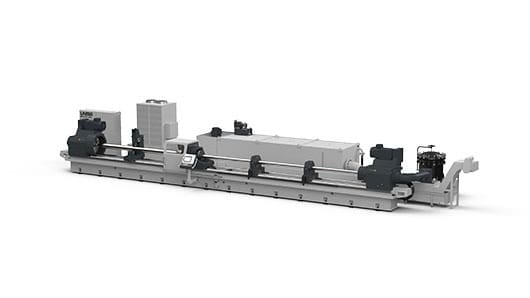 On-center BTA drilling machines handle large turbine shafts, and are also capable of secondary operations such as bottle boring.
Designed For:
BTA
Hole diameters up to 300 mm [12.0 in]
Hole depths up to 6,000 mm [20.0 in]
Round workpieces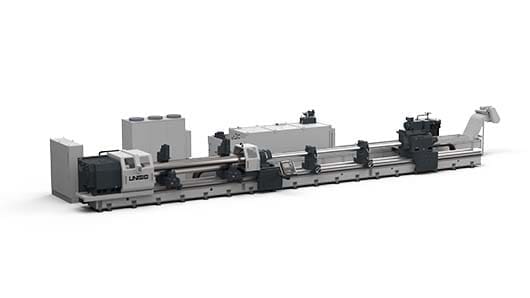 For longer workpieces and larger diameter holes in turbine shafts, the B-series rack and pinion machines drill and bottle bore without sacrificing accuracy.
Designed For:
BTA
Hole diameters up to 630 mm [25.0 in]
Hole depths up to 20,000 mm [65.5 ft]
Round workpieces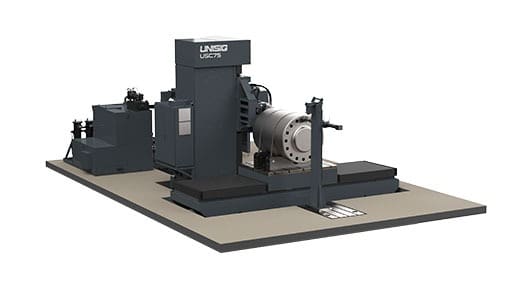 USC column-type machines handle the large block workpieces used in frack pump manufacturing with precision, and the efficiency of BTA drilling processes for optimal production.
Designed For:
Gundrilling, BTA
Hole Diameters up to 102 mm [4.00 in]
Block Workpieces