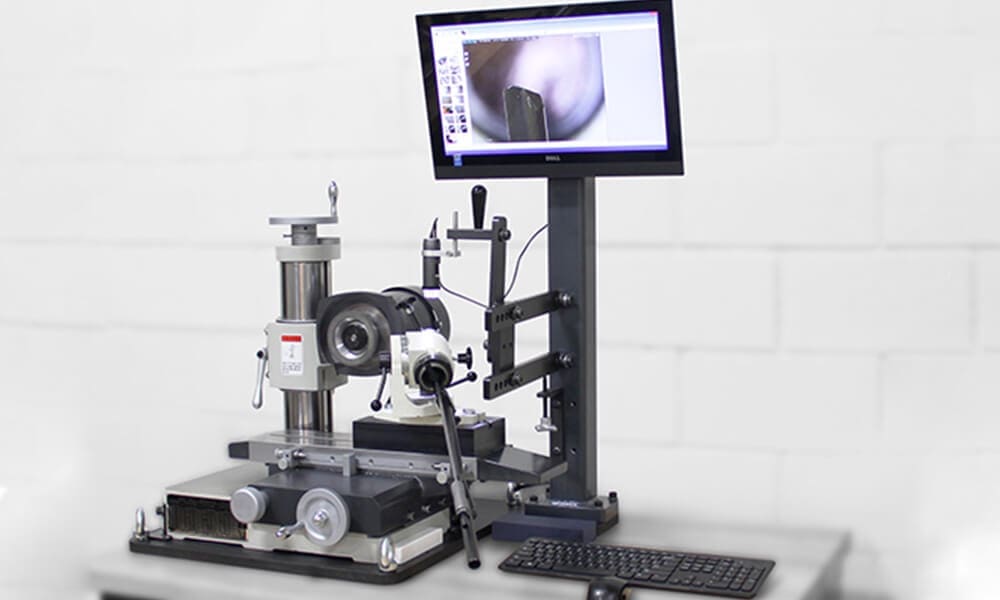 Profitable gundrilling starts with your tool tip.
Tool life, surface finish, hole size, and straightness are easily improved when the correct tip geometry is applied to your gundrills, allowing you to get the most out of your gundrilling machine.
UNISIG's gundrill grinder is a complete solution, allowing operators to achieve precise, repeatable gundrill tip grinding and profiling on your shop floor, with precision grinding and top-class measurement in one.
Compact tool and cutter grinding machine, tailored by UNISIG for gundrill grinding
Digital inspection microscope
Camera mount mechanism for optimal view and focus when rotating camera, for effortless inspection of tool faces and edges
Computer with high-class inspection software installed
Calibration tools
Precision grinding fixture
Grinder and camera system are base plate mounted for tabletop use, mobile cabinet workbench available as an option
Sharpen tools from 2 – 50 mm [0.08 – 2.00 in] with optional clamping units for tool diameters
Grind and inspect tooling in the same setup for the highest accuracy and repeatability of grind
Easy to use, visual process that supports advanced process development
Complete kit includes everything required to productively sharpen gundrills
Application and technical training courses available