Machines for Firearm Industry Manufacturers
Find individual machines, or build your complete firearm component manufacturing solution, with UNISIG's precision gundrilling, reaming, and rifling machines. Our machines offer superior process control, allowing firearm manufactures to produce barrel blanks with unmatched accuracy. Integrated automation is available to support any production volume, for your complete manufacturing solution.
Find machines for firearm industry manufacturing
Build Your Firearms Industry Solution
UNISIG manufacturing technology can be configured to meet your barrel blank manufacturing needs.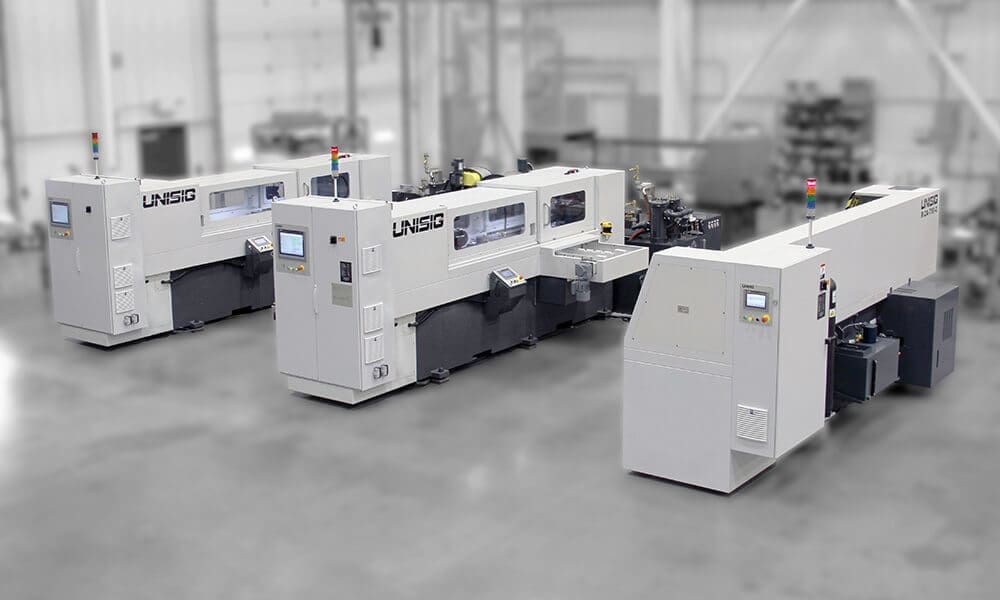 Fully Automated Production Cell
For dedicated barrel blank production, UNI multi-spindle gundrilling machines and reaming machines are partnered with rifling machines and also equipped with auto tool return capabilities. Conveyors, robotic automation, gauging, and loading automation further enhance operation for the maximum in production, while maintaining the highest in accuracy standards.  Submit Your Application     >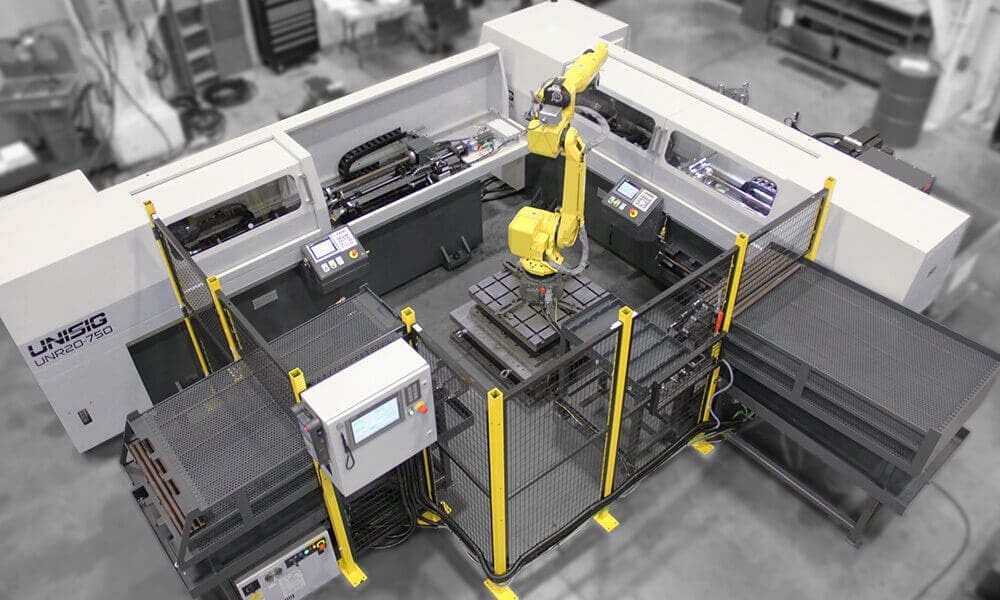 Semi Automated Robotic Cell
Automate UNISIG's three machine cell for upgraded production capabilities with robotic automation. Robots rapidly move parts from process to process, with additional options such as cleaning and inspection capabilities. Cells can be configured to meet demands of production, process, and facilities, offering the ultimate in production capability and versatility.  Submit Your Application     >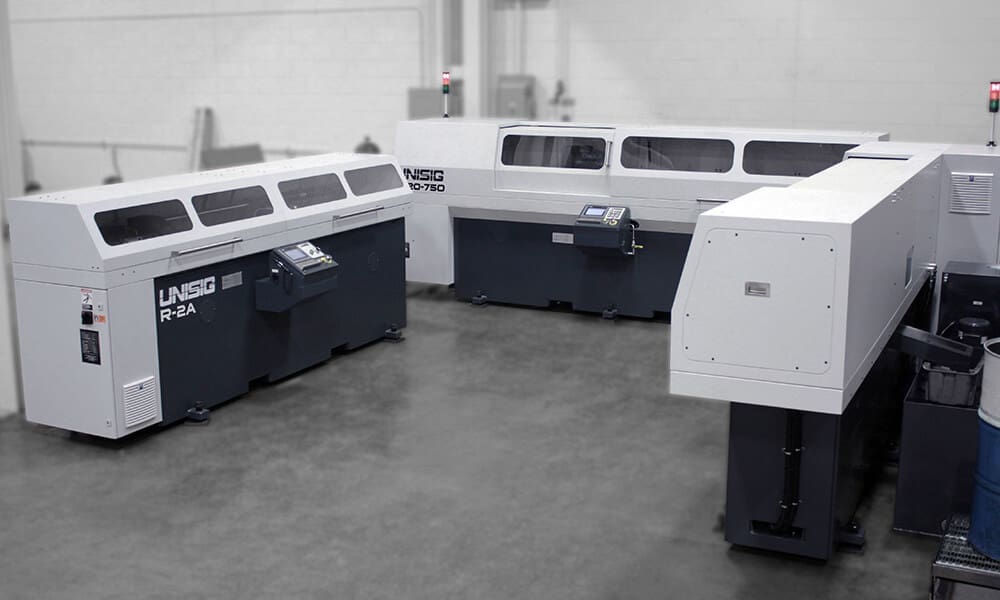 UNISIG's UNE gundrilling machine, UNR reaming machine, and R-2A rifling machine team up to create the three machine firearm component cell for intuitive operation of highly accurate barrel blanks. Machines use world-class components and smart controls to ensure the highest levels of manufacturing with real-time feedback.  Submit Your Application     >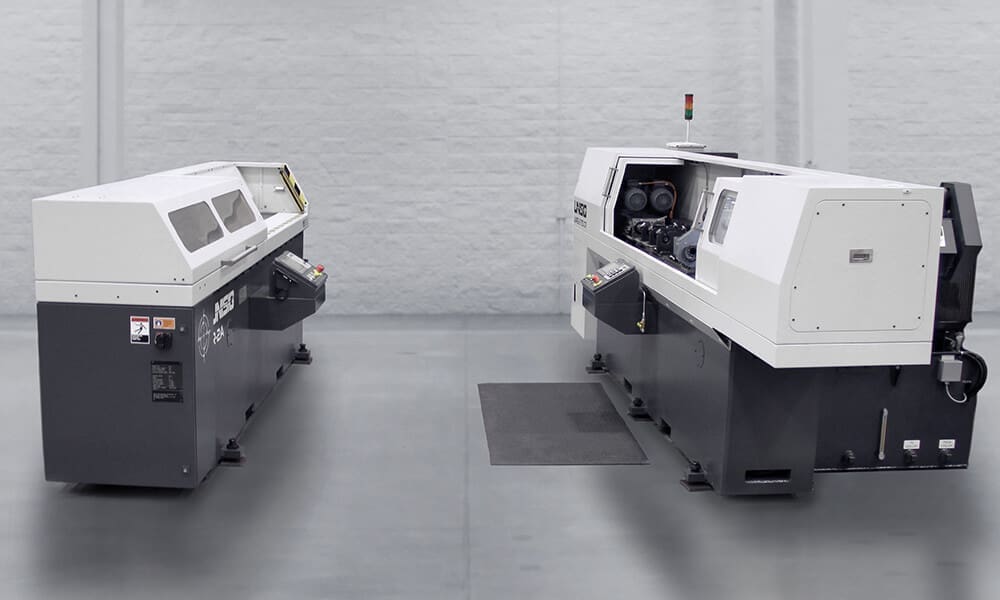 Manufacture barrel blanks with UNISIG's two machine cell with a lower initial investment for lower volume production. UNISIG's UNR reaming machine is combined with precision gundrilling, to perform two processes on a single machine. The R-2A rifling machine uses servo-drives and button rifling to press grooves into the blank with ultimate precision and control.  Submit Your Application     >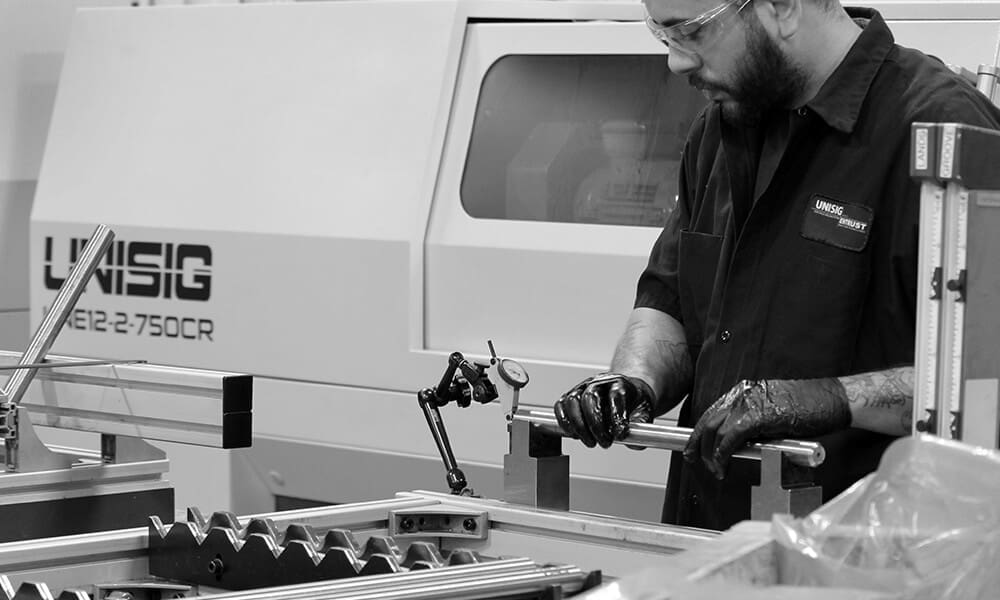 UNISIG provides startup assistance to customers entering barrel production by offering application engineering services, initial tooling selection, test machining for customer workpieces and training on best practices for high productivity.  These services are quoted with the machines and can also include startup assistance and training on site in addition to factory training.
Additional Firearms Industry Resources
Solutions for Gun Barrel Manufacturing Brochure | Download