Attend EMO 2019 with UNISIG
Dates: 16 – 21 September, 2019  |  Hours: 9:00 am – 6:00 pm  |  Location: Hannover Messe  |  UNISIG Hall: 15 Stand: D34  |  Find Full Details
UNISIG Leads the Way in Deep Hole Drilling + Automation
Visit UNISIG at EMO to find deep hole drilling machines with robotic automation on display. Learn how automation supports your production, allows operators to be more efficient, and integrates with a modern manufacturing facility.
Meet UNISIG: View our UNE12-2 gundrilling machine with robotic part loading and unloading. Find example workpieces from a range of industries that exceed expectations for deep hole drilling capabilities.
UNISIG Machines: Learn about our latest solutions in deep hole drilling across industries. Find information on our newest solutions for medical gundrilling and mold manufacturing.
Deep Hole Drilling Tools: Meet our tooling partners, and find a range of options for gundrill, BTA, bottle boring, skiving and burnishing, and other tools.
Technical Team and Resources: Talk one-on-one with our experienced technical and sales team, who will be on hand to discuss your deep hole application.
UNISIG will be in Hall 15, Stand D34. Make plans to visit our booth and find our whole line of deep hole drilling solutions, including our UNE gundrilling machine + robotic automation on display.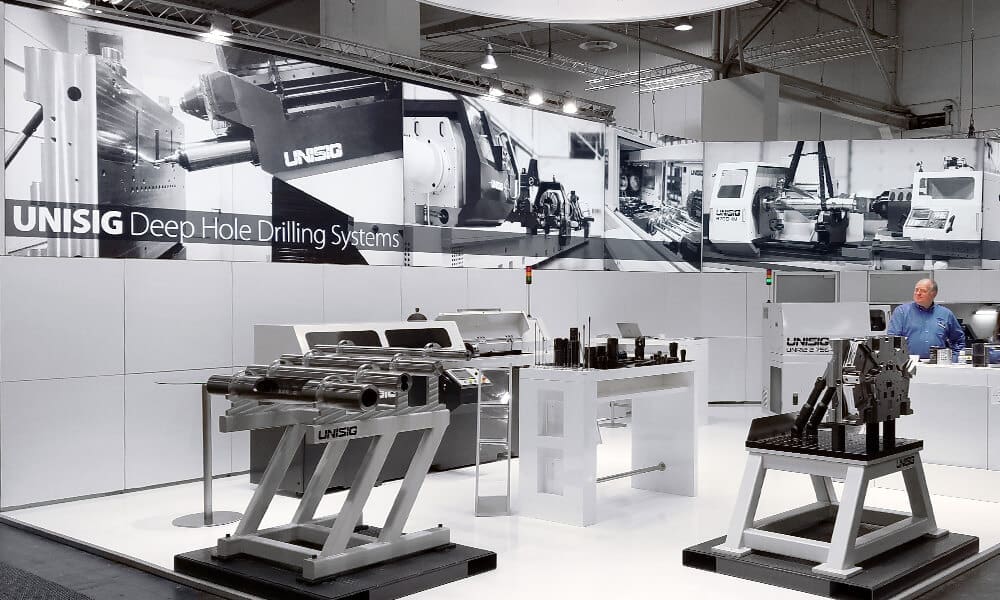 UNISIG Stand: Hall 15, Stand D34
Dates: Monday, 16 September – Saturday, 21 September, 2019
Event Hours:
Monday – Friday: 9:00 am – 6:00 pm
Saturday: 9:00 am – 4:00 pm
Visitor Information: Find detailed visitor information on the EMO Hannover website.
Invitations: Please email us for a custom invitation code, then register at emo-hannover.de.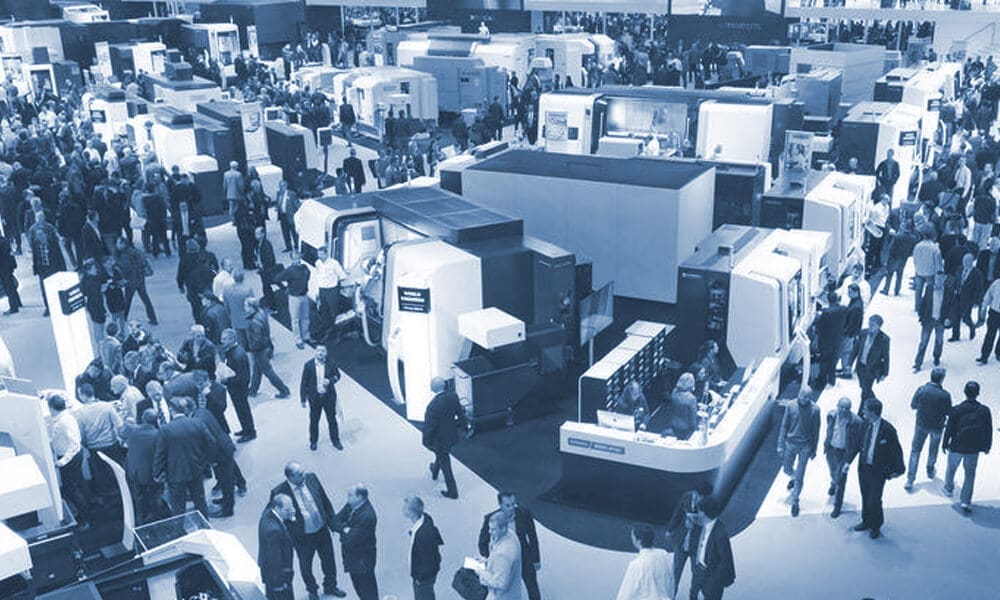 Visiting Hannover, Germany
Travel: Hannover offers international flights through Hannover Airport (HAJ). Accomodations can be coordinated through emo-hannover.de.
Hannover City Guide: Find information on restaurants and other facilities around town at Visit-hannover.com.