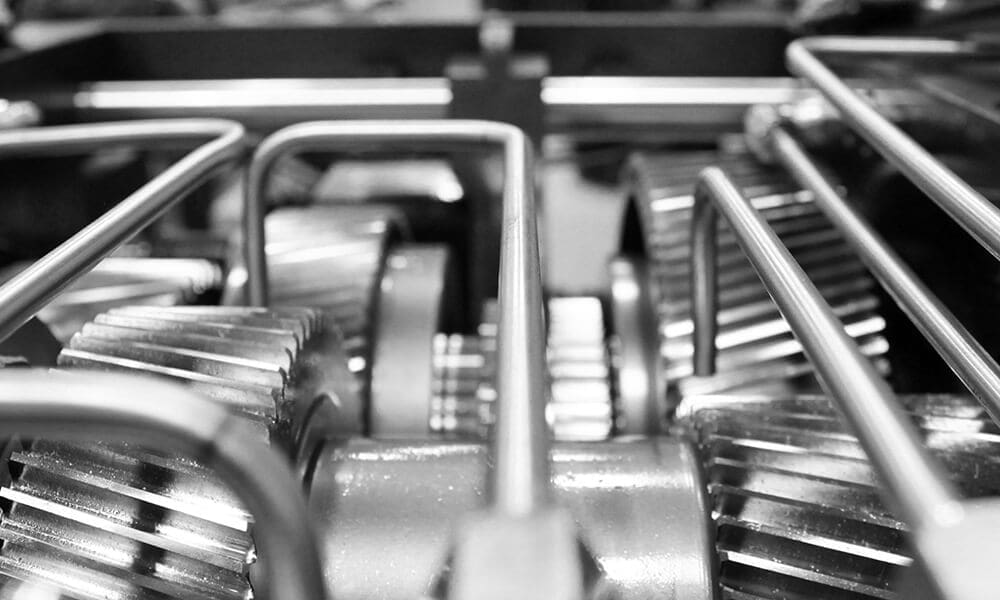 Engineering and Manufacturing
UNISIG machines are engineered and manufactured by people that understand machine tools and are passionate about precision and performance.
We believe that engineering and manufacturing should work closely together in order to achieve the best combination of performance, reliability and value.  A strong material control group, experienced management and the use of business intelligence technology brings everything together.
Our engineers are trained with advanced 3D modeling and simulation tools, which allows us to create virtual prototypes and involve technical staff and customers in design reviews to improve our concepts before bringing them to life.
Critical components are manufactured in our main facility in Menomonee Falls, Wisconsin.  We have invested in equipment, tools and training that allows us to efficiently machine complex, precision parts with uncommonly accurate results.
Our castings, forgings and weldments are sourced from providers near our facility in the Midwest and we maintain long-standing relationships with high quality providers of heat treatment, coatings and other specialty services required to produce high performance equipment.
UNISIG machines follow the metric standard and we apply various ISO, DIN and AGMA standards throughout the design engineering process.  We select purchased components based upon their proven performance and global support presence.  Our supplier relationships and business volume allow our customers to receive these premium components at the lowest cost.
We use electrical control systems from industry leaders, including Siemens, Fanuc, Heidenhain and Allen Bradley. The electrical systems for our machines are engineered, assembled and fully tested by UNISIG in our production facility, following NEC, NFPA, IEC, CSA, and CE directives as applicable.
Our build team works in a climate controlled environment equipped with efficient material handling systems and is supported by precision tools and instrumentation.  Every machine is fully assembled in our facility and thoroughly tested.
We invite our customers to visit us while their machine is in build to see how we bring everything together. After completion, a machine runoff and training is provided prior to packaging and shipment.