Gundrilling Machines and Automation
Whether you're in the medical, moldmaking, automotive or aerospace industries, we showed you the UNISIG technologies that will allow you to generate extremely challenging deep holes with outstanding precision coupled with the production output and process reliability of full automation.
Thank You for Visiting UNISIG at IMTS 2022.
We make complex processes simple
Gundrilling extremely precise workpieces for the medical industry is difficult without the right machines, tools and process. The UNISIG UNE6 series machines make it possible and reliable.
At IMTS, we highlighted medical production on the UNE6-2i that featured two independent high-speed spindles for production of 10″ or 30″ maximum part lengths and available integrated automation onboard. The machine's high accuracy allows it to drill the extreme, supporting hole diameters from 0.03-0.25″ (0.8 mm-6 mm) and depth-to-diameter ratios from 20:1 to more than 100:1 in workpieces up to 11 lb (5 kg). With 28,000 rpm total drilling speed and a 3,000 psi (207 bar) flow-based coolant system, the UNE6-2i combines exceptional process control with an intuitive smart control interface.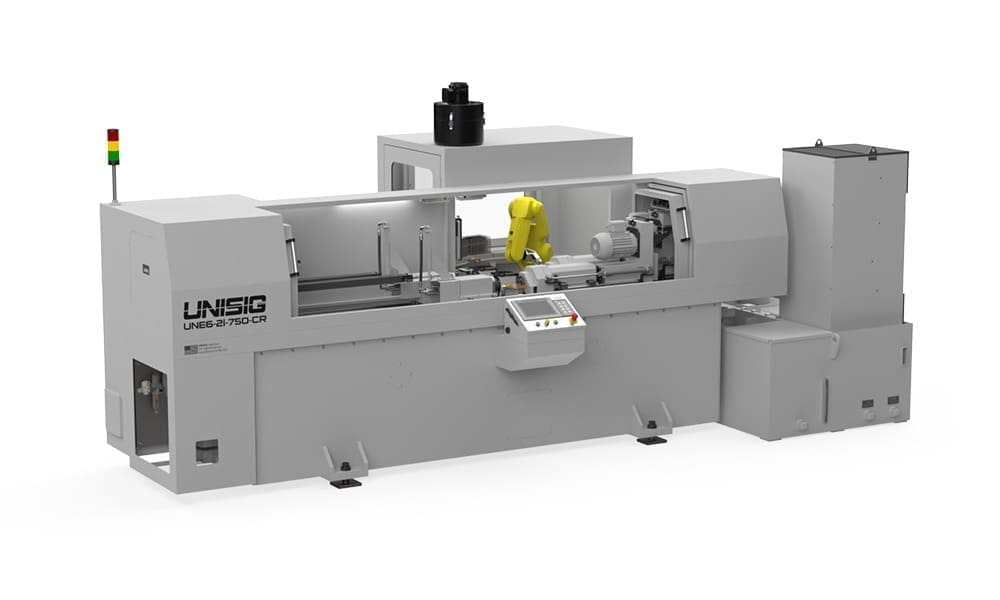 Automation Solutions for Every Industry that Meet Your Unique Needs
In addition to medical manufacturing, UNISIG application engineers and technical staff were available to discuss comprehensive machine tooling and automation solutions for customers in the aerospace, automotive, energy, firearms, hydraulics, defense, oil and gas and moldmaking industries as well.